Marco Dobretsovich
CAIRO, 1960
Estimate: $15,000–22,000
---
A student of Augusto Pollastri in Bologna, Marco Dobretsovich was Egypt's finest violin maker. Born in Dulcigno, Montenegro, in 1891, he moved to Cairo in 1914, studied with Pollastri in about 1920 and had returned to Egypt already by 1922. According to his labels, he was based in Cairo from 1922 to 1926, Alessandria from 1928 to 1939 and then back in Cairo from 1948 until his death sometime in or just after 1960. There are no instruments known to us from the war-time years of 1940–47.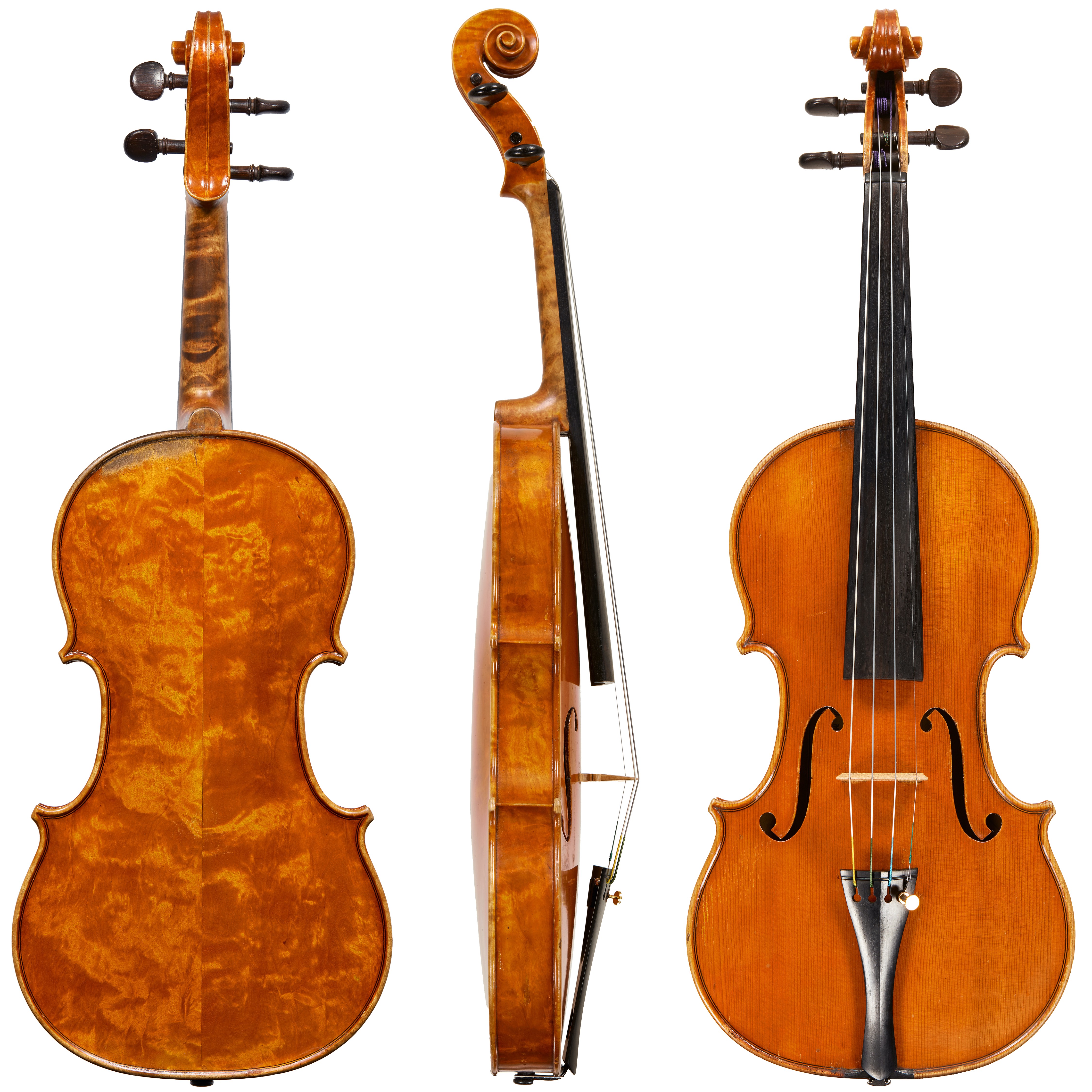 Dobretsovich was a fine and disciplined maker who kept very much within the confines of his Bolognese training under Pollastri. He favored a Stradivari model but also used a Guarneri pattern and on rare occasions a model derived from Guadaganini.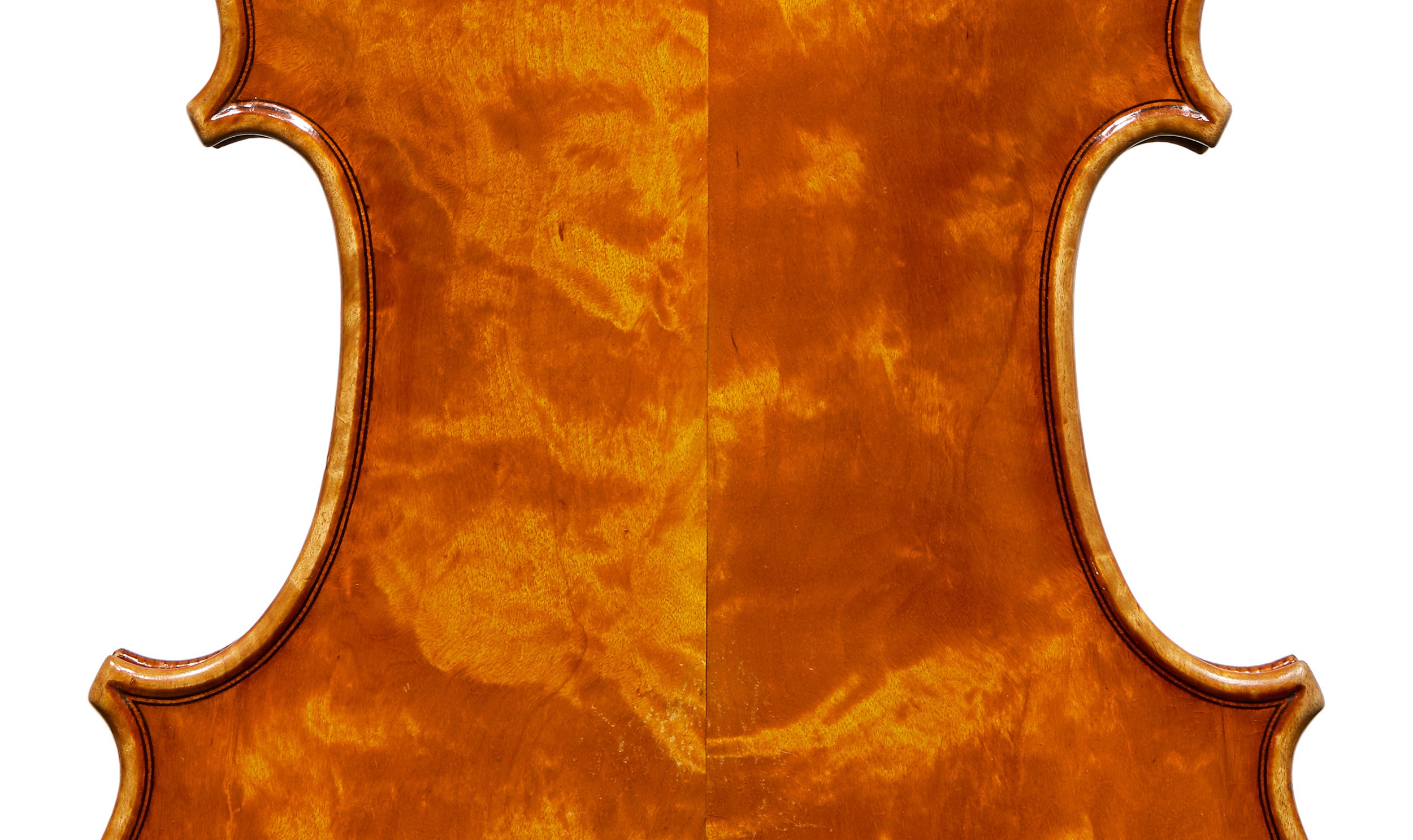 This example was built in 1960 and is one of the last violins Dobretsovich made, if not the last. It is built on a Stradivari model and is just as rigorous in the Pollastri style, as was his work 40 years prior. The wood of the back is a visually stunning quilted maple cut on the half-slab with dramatic figurations. It is clear from the consistently high-quality tonewoods that Dobretsovich used throughout his career that he obtained his materials from the same sources as his contemporaries in Europe.
The edgework is refined and rounded like Pollastri, the purfling is precise and the varnish is a bright and transparent reddish orange-brown. The head shows a prominent scribe-line and a perfectly cylindrical eye. The soundholes are refined and precise with small notches and a typical Pollastri flare at the lower holes. The blocks are in spruce with willow linings. The inner strip of the purfling is maple with prominent fleck. The violin bears the maker's label and is branded to the inside back, 'M. Dobretsovich.'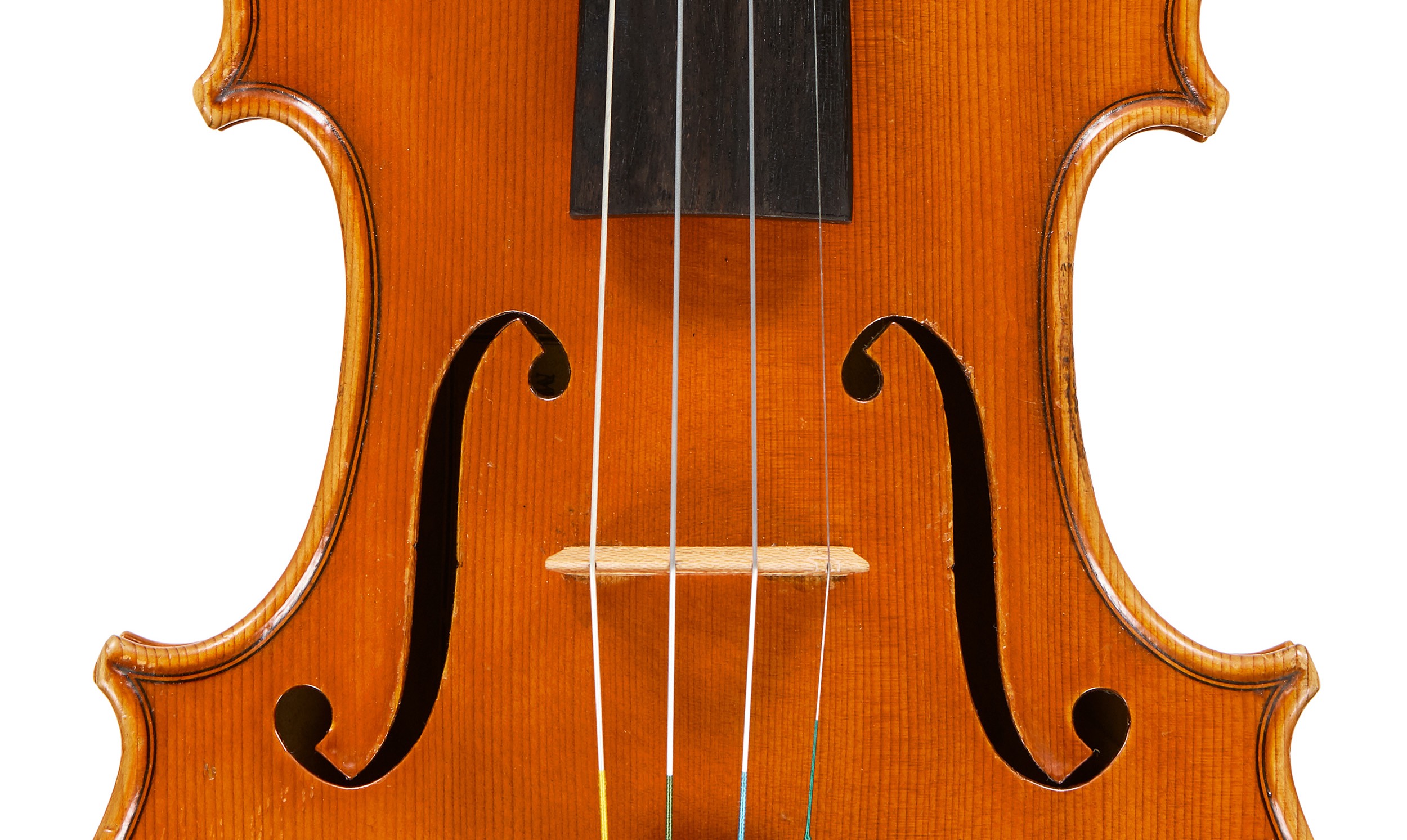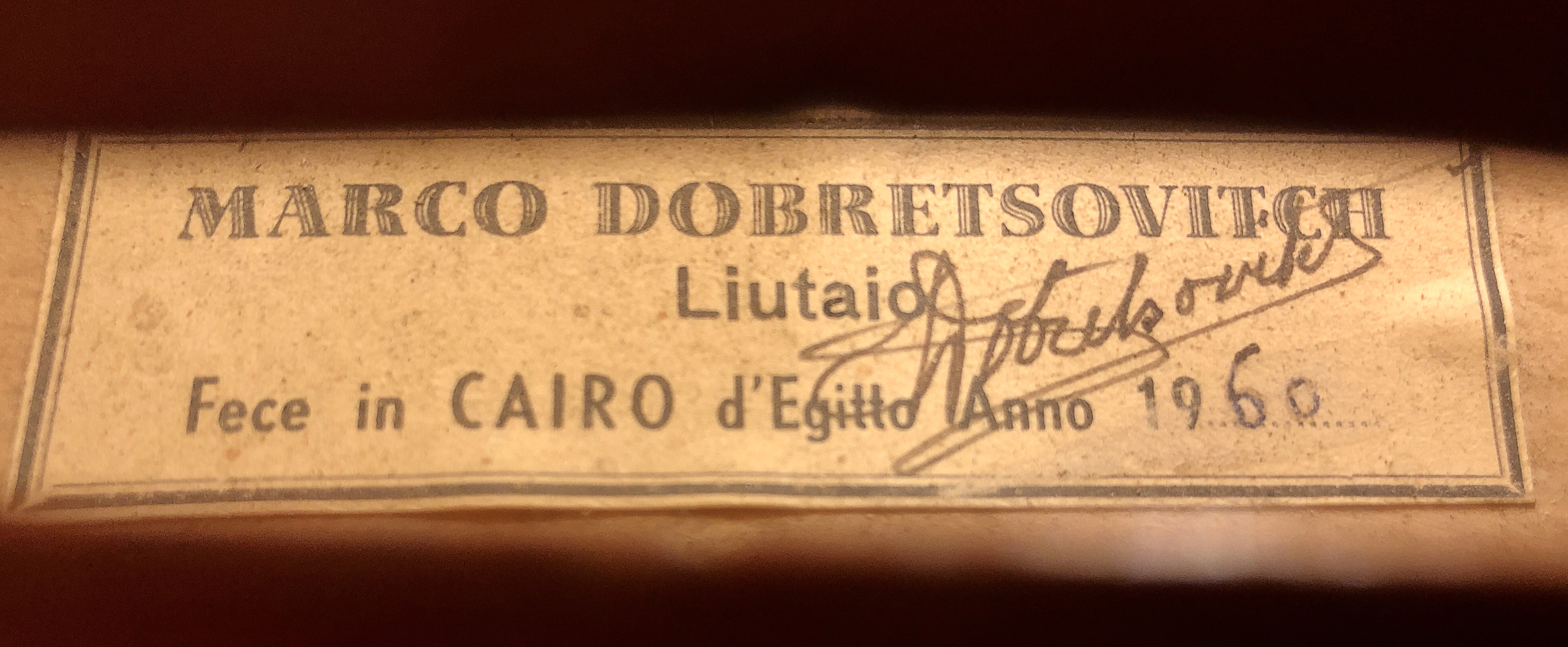 There are many examples of Italian makers who went west to the New World and settled in North and South America, but few Italian or Italian-trained makers of the early 20th century migrated to Asia, Africa or the Middle East. Nowadays the diaspora of able luthiers with classical training means we are just as likely to find a great maker in Tel Aviv or Shanghai as we are in Pieve di Cento. But Dobretsovich, for his generation, was a pioneer who maintained the discipline and ineffable Italian quality of his early training.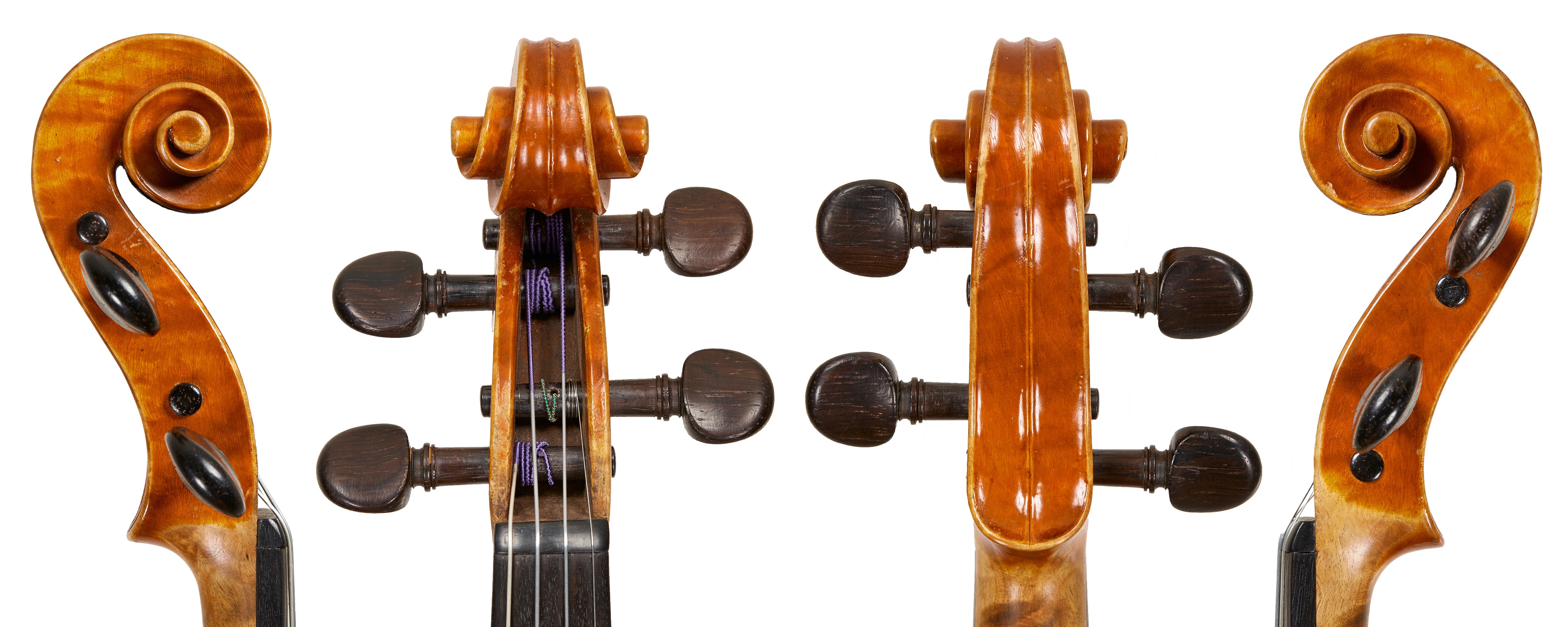 This violin was built for Dobretsovich's friend, the Egyptian violinist and composer Michael el Masry (Mikhail Habib, see below) who passed away in 2018. El Masry composed and produced many popular songs including the soundtracks to the TV series 'Layali al-Helmiya' (Helmiya Nights) and 'Meen mabiyhebish Fatima' (Who doesn't love Fatima?). – Jason Price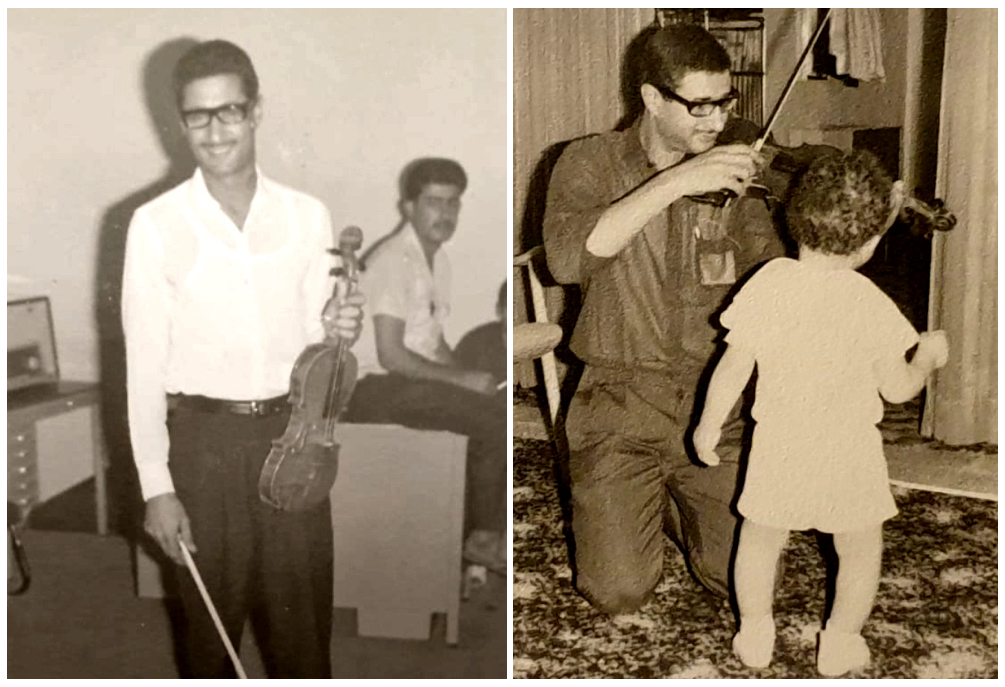 This violin is Lot 5 in our GiveBack auction. View lot.