Appraisals & Valuations
We are able to supply appraisals for insurance purposes for any item purchased from a Tarisio auction. An appraisal costs $150 (New York sales), €125 (Berlin sales) and £100 (London sales).
Tarisio also facilitates appraisals and valuations to estates, universities and other institutions. These long-form appraisals follow the standards set out by the United Standards of Professional Appraisal Practices (USPAP) and are accepted by the IRS in taxable events for estates and donations. Depending on your needs, Tarisio can recommend a qualified appraiser to perform an appraisal for probate, insurance or fair-market valuation. We welcome your inquiries.
Tarisio's People
• Directors •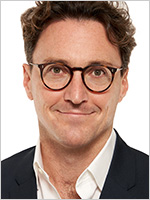 Jason Price
Founder, Expert, Director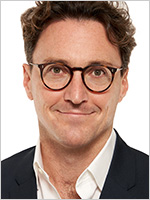 Jason Price
Founder, Expert, Director
Jason studied the cello from an early age and became interested in violin making and restoration while searching for his first serious cello. At the age of 18, he enrolled at Cremona's school of violin making, but lasted just two weeks there before deciding to study with Renato Scrollavezza in Parma. After living and working in Cremona and Parma for three years and completing nine and a half violins he returned to the US, where he took up a degree in English Literature at Williams College in Massachusetts.
It was towards the end of Jason's degree course that the idea of starting Tarisio was born, and the company was launched in 1999. In recent years Jason has concentrated on broadening the reach of Tarisio with several initiatives including expanding to London and Berlin and concentrating on higher end instruments through discrete private sales.
Jason is the primary expert for Tarisio's attributions and believes that a conservative and transparent approach to expertise is the way of the future.
Jason moved to Berlin in September 2021 but visits New York and London once a month. As an avid large-format analog photographer and technology enthusiast Jason enjoys Tarisio's unique fusion of 18th-century instruments and 21st-century technology and wonders what yesteryear giants like Strad, Vuillaume, and the Hills would say of Tarisio's new approach to violin sales and expertise.
Read Jason's Carteggio post, Tarisio turns 15
Read Jason's introduction to the new Cozio archive.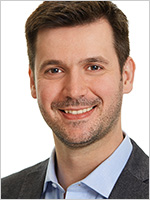 Carlos Tome
Director, Head of Sales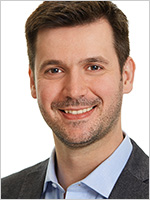 Carlos Tome
Director, Head of Sales
Carlos Tome oversees all private sales of Tarisio's New York and London offices. His specialty lies with providing a personalized approach in matching each client to his or her ideal instrument. In addition to private sales, Carlos has played a major role in the critical success of recent auction sales, many of which set world records.  In 2015, he became partner at Tarisio.
A native of Madrid, Carlos moved to New York City eighteen years ago and has since worked at several prestigious arts management firms. Having graduated from the Royal Conservatory of Music as a violinist, he possesses a unique and first-hand knowledge of the particular concerns that performers have when searching for instruments. He prioritizes the delivery of a customized experience to each client and understands that every interaction requires a personalized approach.
Carlos loves the diversity of the clientele he works with, whether they be high-profile artists, students, or collectors. He has always been passionate about fine string instruments and bows and enjoys sharing the knowledge and expertise he has garnered while working in the field. He currently serves on Board of Directors of the Orchestra of St. Luke's and Polyphony Foundation.
Berlin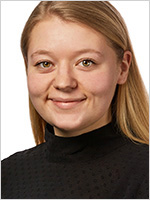 Martha Woodhams
General Manager & Head of Auctions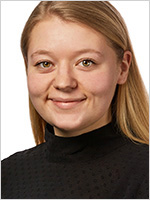 Martha Woodhams
General Manager & Head of Auctions
Martha handles the strategic, financial and day-to-day operations for the European offices. With a particular focus on international trade compliance, she helps to ensure smooth worldwide movement of our instruments and bows. Having sung in church and school choirs from a young age, Martha went on to read Music at King's College London, during which time she also studied abroad at the University of Hong Kong. Since graduating in 2017, she continues to enjoy organising and singing in local ensembles whenever the opportunity arises.
After 5 years at Tarisio's London office, Martha moved to the Berlin office in January 2023 to strengthen its operations and lead the new team.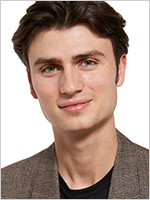 Nicholas Dodds
Sales Associate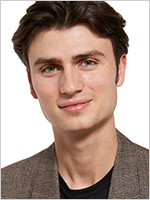 Nicholas Dodds
Sales Associate
Since his introduction to the violin at the age of 5, Nicholas has developed a deep-rooted passion for classical music. Nicholas holds a BA in Business Administration and Economics from Zeppelin University, as well as an MSc in Behavioural Economics from The London School of Economics and Political Science. His role at Tarisio encompasses building and maintaining relationships with patrons, collectors, professional musicians and amateurs alike in order to be able to support them in their search for their perfect fine instrument or bow. When Nicholas isn't at work, you will likely find him cooking unnecessarily complicated meals for his friends and family.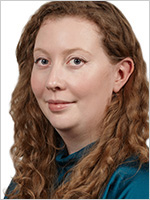 Susan O'Carroll
Office Administrator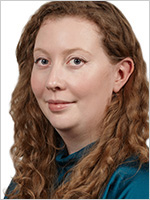 Susan O'Carroll
Office Administrator
Susan is the Office Administrator for the Berlin office. Susan's love for music began at the tender age of 4, when she began studying piano. She holds a BA (Hons) from Maynooth University in Music, Irish, and Latin, and a first-class Masters in Musicology from University College Dublin, with a dissertation specialising in the Classical and Romantic Piano Concerto. Her research has been published in the international peer-reviewed journal The Musicology Review in 2016.
Previously, Susan worked for the European Commission in Brussels, where she spent nearly three years working in legal translation administration, and BIMM Berlin where she was the College Receptionist and Administrator. Susan was a piano teacher, accompanist, and performer for seven years between 2010-2017. Since 2017, Susan has been a member of The English Choir Berlin, performing monthly Evensong in Berliner Dom as well as undertaking international tours, and was a member of the award-winning Cuore Chamber Choir in Dublin in 2022.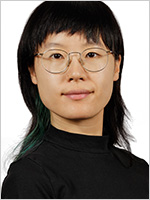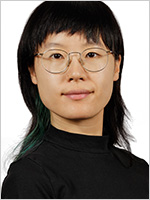 Xiaofu Wang is responsible for Tarisio's photography in Berlin. She holds a BA in Media Arts and Production from the University of Technology, Sydney. Alongside her work for Tarisio, she does documentary and portrait work. Her images have been published in The Guardian, Le Monde, Arte, NME and Pitchfork.
London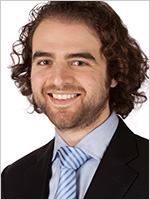 Matthew Huber
Head of Tarisio London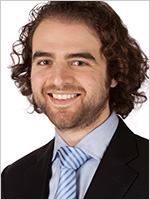 Matthew Huber
Head of Tarisio London
Matthew Huber joined Tarisio's sales team having developed an interest in fine instruments from a young age. As an active soloist and chamber musician he has studied the cello with many of the world's most respected pedagogues in Europe and America. His discerning musical ear and knowledge of fine instruments makes him a valuable asset to the firm.
Matthew welcomes the challenge of pairing a player with his or her dream instrument, as well as promoting the internet auction as an honest, transparent and expanding platform throughout Europe. He looks forward to welcoming you to the London office.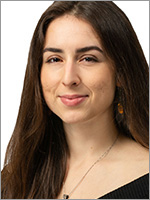 Callie Michail
Logistics Coordinator & Cataloguer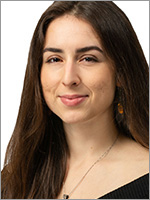 Callie Michail
Logistics Coordinator & Cataloguer
Born in Athens to a cellist mother, for the first years of Callie's life she spent much of her time playing inside cello cases. Since outgrowing cello cases, Callie graduated with an MA in Critical Methodologies, and published her first collection of poetry in September 2018. When not in her role as Logistics Coordinator & Cataloguer, she can be found attending and performing at poetry events around London.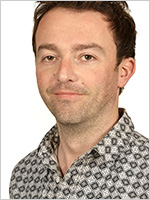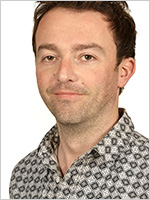 Daniel Lane produces all the catalog photography for Tarisio's London office. He has been a professional photographer since 1999 and holds a BA in Photography and a Masters with Distinction. His work as a documentary photographer has led him to shoot photostories in many different countries, from hospitals in Madagascar to gold miners in Laos to ultimately win the London Fringe Photography Award in 2009. Daniel also enjoys working in the studio for Tarisio and other clients including Valentino, Patrick Cox and Boots to name a few.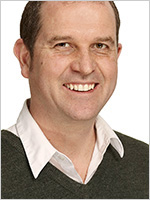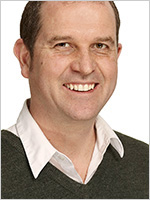 Jonathan carries out tonal adjustments, setups and more extensive restoration work for Tarisio's London office. Having studied violin making and restoration at Merton College, Jonathan was offered an apprenticeship with J. P. Guivier, after which he worked in the main workshop for 13 years. In that time he established his own business as Luthier in Residence for Trinity College, where he has carried out work for professional players and dealers alike. He has maintained his interest in modern making and has been fortunate to work alongside many respected contemporary makers.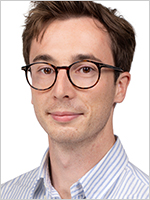 Samuel Johnson
Account Coordinator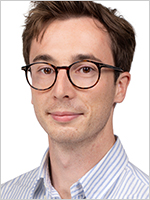 Samuel Johnson
Account Coordinator
Sam grew up in a family of musicians, and having started learning the violin at the age of 9, he went on to study music at The University of Chichester Conservatoire. During his years of study, his interests were shifted towards the history of violin making and the world of auctions.
Outside of work, Sam enjoys playing the violin in various ensembles and competing against friends in various sports.
New York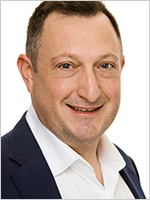 Brett Banchek
Chief Operating Officer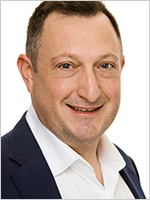 Brett Banchek
Chief Operating Officer
Brett oversees Operations, Technology, and Finance in our New York, Berlin, and London offices. Brett has 20+ years of operating experience in a wide variety of industries including luxury, eCommerce, perishables, and management consulting. Brett was responsible for launching eCommerce at Christie's, which was the first Auction House to have an eCommerce presence. In addition to Christie's, Brett has held Operations & Supply Chain leadership roles at HelloFresh and 1800Flowers. An entrepreneur at heart, Brett also launched and sold an eCommerce flower business.
Outside of the office, Brett enjoys cycling, music, cooking, and all things Ohio State. Brett lives with his wife and two sons in Westchester, NY. Brett is a native of Cleveland, OH and graduated from Ohio State University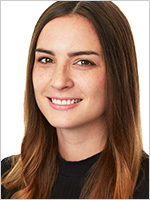 Florence Haseler
General Manager & Head of Auctions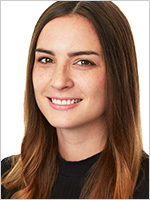 Florence Haseler
General Manager & Head of Auctions
Florence grew up in London and, after a brief introduction to the violin as a child, chose instead to play the viola. This naturally led her to study for a degree in Music at the University of York where she was also involved in introducing a Jazz music night for students in the city. She is a keen conservationist and has volunteered in a number of different environmental awareness campaigns around the world. After four years in Tarisio's London office she moved in November 2016 to New York to lead T2 Auctions.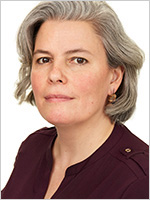 Emily Orr
Office Administrator & Bookkeeper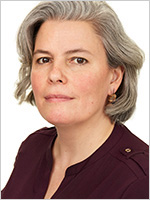 Emily Orr
Office Administrator & Bookkeeper
Emily Orr supervises the post-auction process for Tarisio's clientele. In addition to her diverse background in restaurant ownership and film & theater production, she holds a Master's in Anthropology from CUNY-Hunter College and is currently working on a Certificate from CUNY-Baruch College in Advanced Accounting and Forensic Accounting.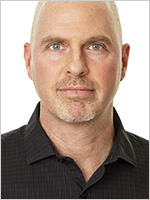 Robert Bailey
Head of Photography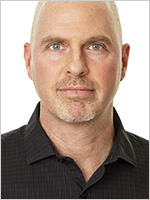 Robert Bailey
Head of Photography
Robert Bailey manages the New York and London photography studio operations and is also responsible for maintaining Tarisio's extensive digital archive.  He has photographed thousands of instruments and bows since joining Tarisio in 2010, most famously the 'Lady Blunt' Stradivari sold in 2011, and has fine-tuned the techniques necessary to create the highest quality images.
Robert studied photography at Ohio University and went on to work as a commercial photographer for clients including United Airlines, Nike and the United Nations. His images have been published in the New York Times as well as being featured on The Today Show, The Discovery Channel and NBC's Nightly News. He also served as an adjunct professor at Ohio Northern University and has lectured at the School of Visual Arts, Rochester Institute of Technology and The International Center of Photography.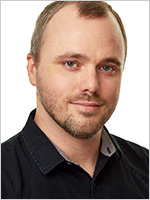 Kevin Turvey
Logistics Manager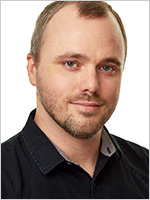 Kevin Turvey
Logistics Manager
After studying fine arts and achieving his BFA from the University of Colorado, Kevin worked in the Exhibits Department of the Denver Botanic Garden as an Exhibits Technician and Art Handler/Installer. Having lived in Colorado for over 12 years, Kevin had decided in the summer of 2017 to relocate to New York City, where he is now Logistics Manager at Tarisio New York.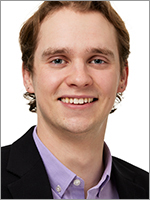 Ben Gagnon
Account Coordinator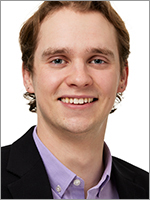 Ben Gagnon
Account Coordinator
Before joining Tarisio in April of 2022, Ben attended Colgate University with a focus in Music and Political Science. He studied composition and audio production under the guidance of Emmy-nominated composer Ryan Chase. While at Colgate, Ben was the principal bassist in the Colgate University Orchestra and a Student Senator.  Outside of Tarisio, Ben operates a small record label where he produces and DJs. Ben looks forward to connecting and working with Tarisio customers.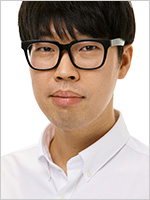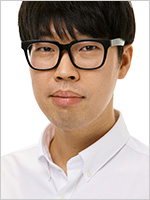 Sungjong Noh stepped into the violin making world influenced by his father who is also a violin luthier. Sungjong graduated from the Chicago School of Violin Making in 2011 and he was the first early graduate student in the school's history. After graduating, he further developed his violin luthier hand skills at a local shop in New Jersey. During this time, he was also taught by Paul Wiessmeyer and Carlos Arcieri and continued to improve his skills to serve more musicians. Most recently, he worked at Reed Yeboah Fine Violins and joined Tarisio in 2022.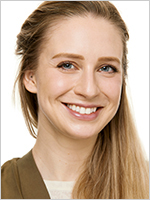 Carmen Van Ameringen
Property Controller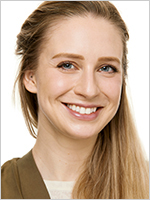 Carmen Van Ameringen
Property Controller
Because of her family's love for music and the arts, Carmen Van Ameringen developed a deep love for classical music and instruments at an early age. As a violin player through grade school, her passion for fine arts took over when she went to Kennesaw State University and studied Painting, Sculpture, and Spanish. When not wearing her Property Controller hat at Tarisio analyzing the wonderful instruments and bows, Carmen can be found at the Students Art League carving wood and stone, working on client oil portraits, and searching for live music spots around town. She holds a Certificate in Healthcare Support from AUT in NZ and a BFA in Painting & Sculpture from KSU."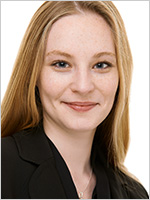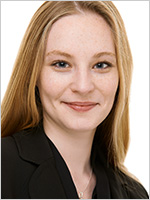 Elise Kolle joined Tarisio in December 2022 having previously specialized in historical harps, and she is delighted to be working with the bowed stringed instruments at Tarisio!
Elise holds bachelor's degrees in harp performance and musicology from the New England Conservatory of Music and a master's in musicology from the University of Glasgow. Her master's thesis focused on the depiction of female harpists in eighteenth-century European portraiture. Elise was previously a Fulbright scholar in Stockholm, Sweden, studying the provenance and performance practice of the eighteenth-century harp. She has previously worked for the Boston Symphony Orchestra and the Atlanta Symphony Orchestra. She remains an active performer on early and modern harps and particularly enjoys studying the intersection of music and visual art.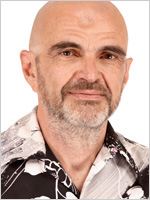 Robert Lund
Website Designer/Administrator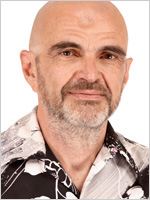 Robert Lund
Website Designer/Administrator
Robert Lund created a new website for Tarisio in 2008, and is responsible for all of its complex operations, including a separate in-house website where staff members maintain the ever-growing database of instruments, customers, and online financial transactions. With a Bachelor's Degree in Electrical Engineering from The Cooper Union and a Master's from Stanford University, he worked on Picturephone at Bell Labs for five years, and then designed computer software and hardware in the broadcast television industry for many years. Tarisio represents the culmination of his work designing websites for the past ten years.
A musician since his youth, Robert has built his own harpsichord, served as a church organist and choirmaster, and played keyboards in various bands throughout his life. He enjoys the overlap between his two life interests afforded by the Tarisio project.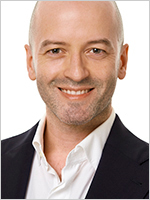 Joan Plana
Sales Associate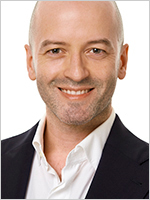 Joan Plana
Sales Associate
Joan is thrilled to join Tarisio's New York office as the new Sales Associate for Private Sales. He looks forward to offering clients a personalized experience through the process of selling or acquiring fine stringed instruments and bows. Born in Lleida, Catalunya, he holds degrees from the Juilliard School's Historical Performance Program, the Cleveland Institute of Music, ESMUC in Barcelona, and a D.M.A. from the CUNY Graduate Center. Joan has collaborated internationally with ensembles such as the European Baroque Orchestra, Il Pomo d'Oro, The Sixteen, and others. A founding member and director of the baroque ensemble Concitato, he has been the Music Director of L'Académie Baroque Orchestra, concertmaster of Baroque Band, and guest leader in other baroque orchestras in the US. Joan's experience with modern and historical instruments gives him a unique perspective of the wide spectrum of tone and potential each instrument can offer. With this background as a musician to guide him, Joan enjoys helping others through the process of finding an ideal instrument or bow for their needs and aspirations.
Joan's appreciation for master craftsmanship extends beyond fine instruments as he recently spent time in Italy learning how to make bespoke shoes. When Joan is not at Tarisio, he enjoys cooking Catalan family recipes from his grandmothers, training for his next marathon, and contemplating the next watch to add to his collection.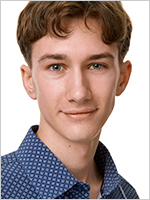 Benjamin Matejka
Client Liaison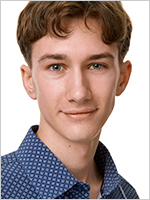 Benjamin Matejka
Client Liaison
Ben is a Client Liaison for Tarisio's New York office and is responsible for managing front-of-house operations, striving to ensure that our clients have the best possible experience. When you visit Tarisio's New York office, Ben will be happy to greet you and make your experience great.
Benjamin graduated from the University of Denver's Josef Korbel school, where he majored in international studies & media studies. Prior to moving to New York, he worked as an ESL Instructor at a private academy in Seoul's Yangcheon District. Most recently, he worked for Doyle Auctioneers & Appraisers as a member of their exhibition staff. He is interested in fine art and antique sales as a means of better understanding the past, and improving human connectivity in the present. Benjamin lives in Brooklyn.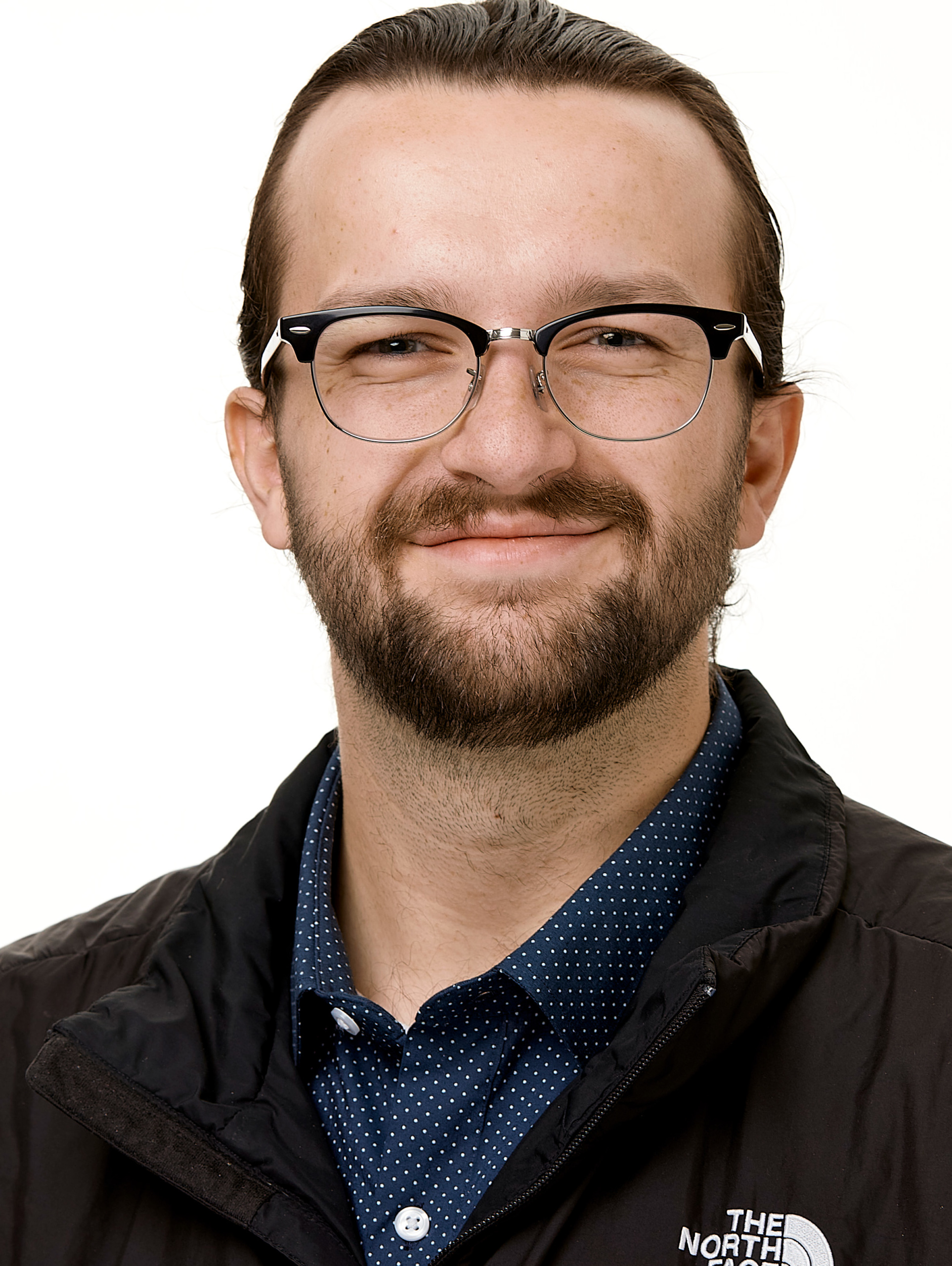 Jordan Buxton
Marketing Coordinator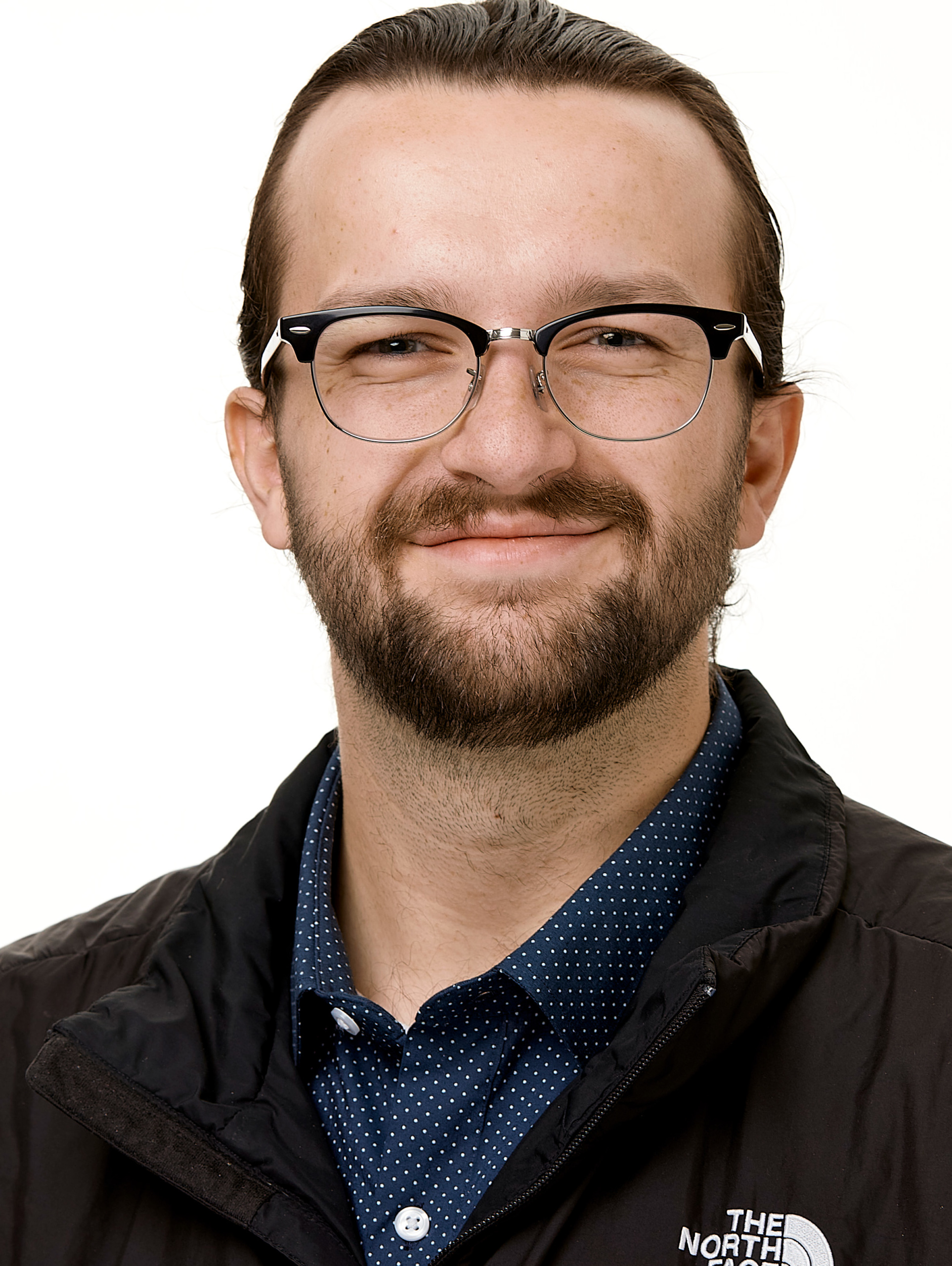 Jordan Buxton
Marketing Coordinator
Jordan works in our New York office where he manages marketing for Tarisio. Jordan received his MA in Journalism and Media Innovation from the University of Nevada, Reno where he instructed media production classes. He has experience in photography, graphic design, and documentary filmmaking. Previously, Jordan worked in marketing for a wildfire preparedness nonprofit and in higher education. When not creating content for Tarisio, Jordan produces documentaries where he specializes in post-production. Films he's worked on have played at festivals in Estonia, Italy, Germany, and France."
Paris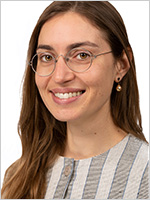 Marie Turini-Viard
Senior Specialist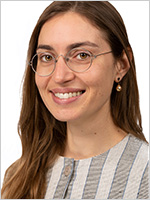 Marie Turini-Viard
Senior Specialist
After graduating with degrees in Physics and Musicology from La Sorbonne, Marie moved to New York and began working at Tarisio in 2010. A strong curiosity in the history of violin making, along with handling over a thousand instruments and bows a year, led her to take on the role of Specialist while getting accredited by the Appraisers Association of America in 2015. She returned to Europe in 2017 to be the Head of Operations in the London office.
Marie is now Tarisio's Senior Specialist and lives in Paris. She continues to handle consignments for all Tarisio offices as she frequently travels throughout Europe. She looks forward to discussing the best strategy for sale for your instrument, whether at auction or through private sales!
Sign up to our newsletter