Annibale Fagnola
TURIN, 1929
Estimates: $80,000–120,000
This exceptionally fine 1929 Fagnola violin is in excellent condition and dates from the maker's most desirable period. We present it as a highlight of our May 2020 GiveBack auction.
---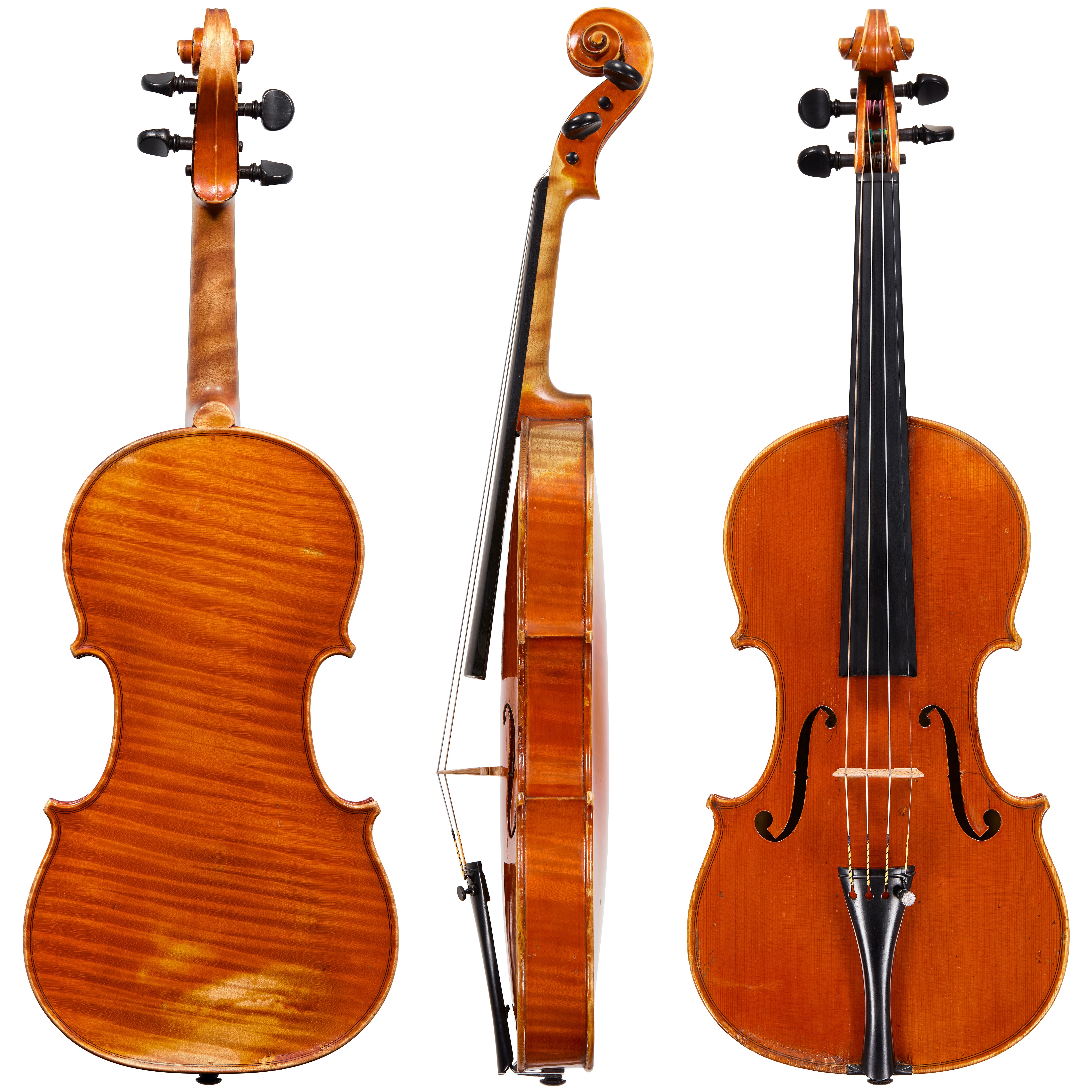 Arguably the most famous maker of the 20th century Turin school, Annibale Fagnola led a long and prolific career. His instruments are known for their superb quality tonewoods, their characteristic model inspired by Pressenda and by their handsome orange-red varnish.
This fine and typical example dating from 1929 shows the maker at the height of his powers: a glamorous one-piece maple back features a deep and wide flame descending dramatically from treble to bass. Fagnola was much more likely to make violins with one-piece backs than other makers. The characteristic D-shaped button is accentuated with deep triangular cuts. The round beech pin is centered and sits inside the purfling.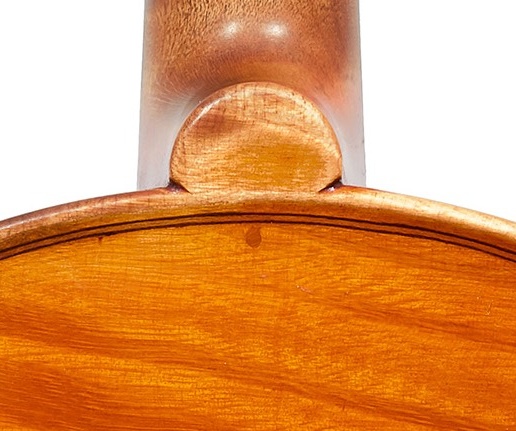 Fagnola's distinctive purfling features narrow black strips around a smooth cream-colored center, which in this example has a light flecking typical of beech. The edgework is clean and regular with wide, shallow fluting. The transition from edge to fluting has been left crisp with gouge marks visible under the transparent varnish. The precise and elegant purfling mitres point towards the center of the broad corners.
The soundholes on the model adopted by Fagnola after around 1905 are inspired by Pressenda: tall and angled with strong, triangular notches and small upper and lower holes.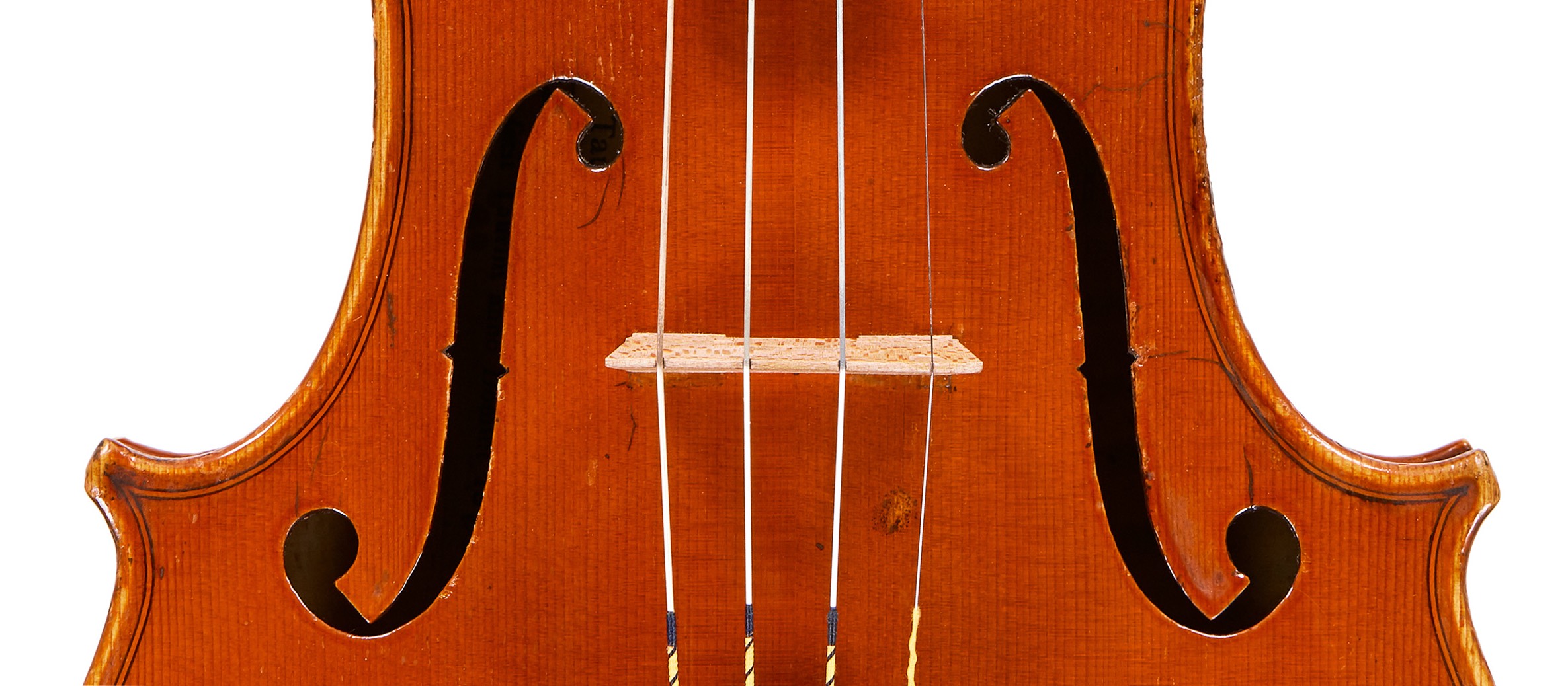 The scroll also follows the stylistic direction of Pressenda: a carefully cut volute with a large, blackened chamfer and a barely visible scribe line dividing the two halves.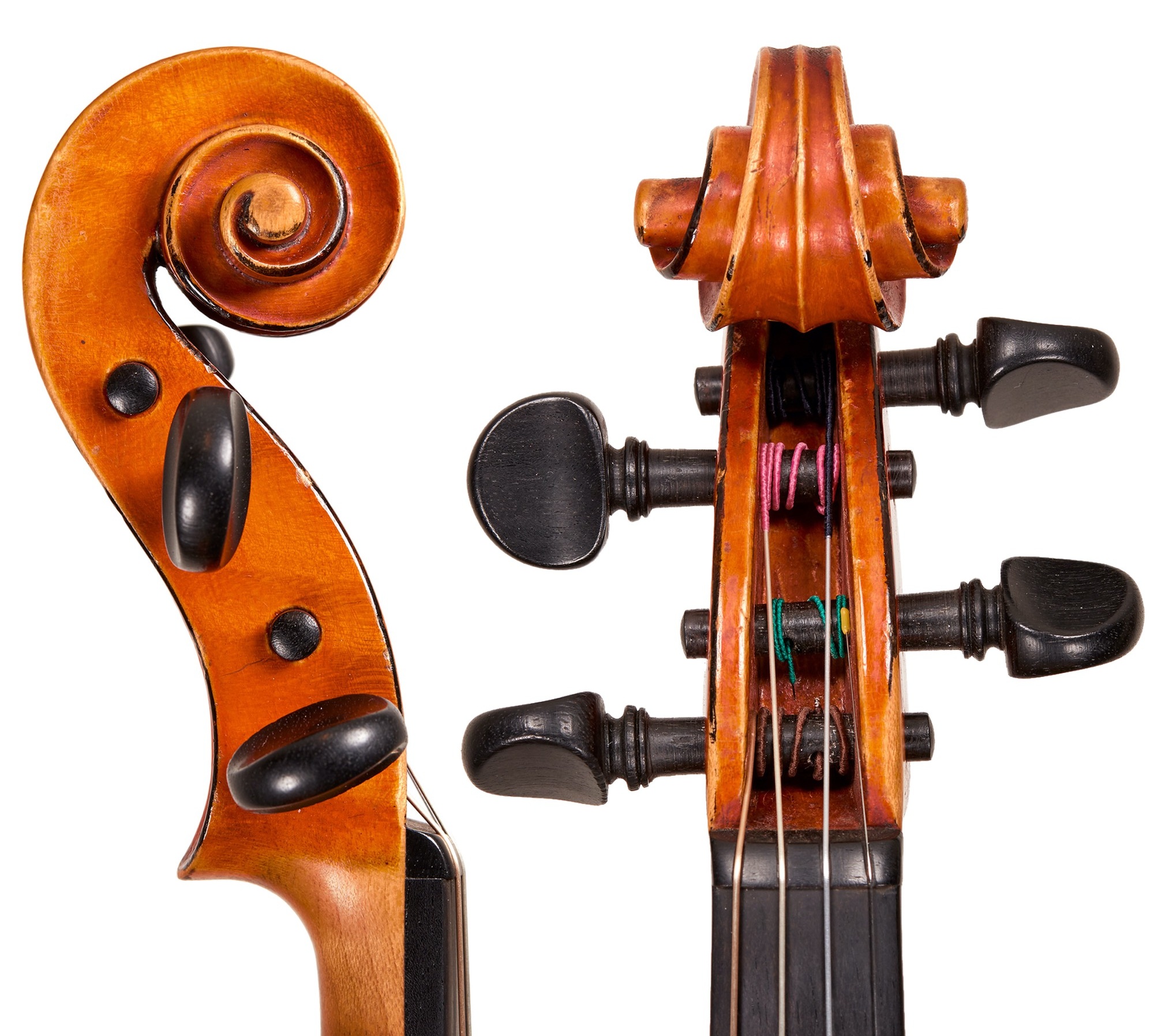 Fagnola signed and dated the interior, as was his custom, typically on the upper bass ribs.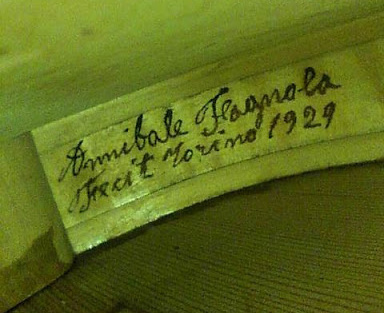 Fagnola was one of the first 20th-century makers to attain commercial success in his lifetime. By the 1920s he had a well-organized workshop with a steady output of high-quality instruments. Today his instruments are particularly prized for their power, quality and clear tone. – Jason Price
This violin is Lot 10 in our GiveBack auction. View lot.