Thank you! Submissions are now closed.
Please find the REAL Carteggio here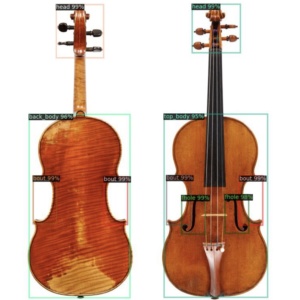 (The following text and submissions were active earlier today)
Select an image of an instrument and upload it using the form below. Your image should be as "straight-on" as possible and should be taken over a white or neutral colored background.
The prognostication algorithm will run in the background performing three actions:
a detection of parts visible (top, back, head etc)
an age prediction based
an attribution prediction
Please note that this application is still in BETA and predictions require significant computation time. We hope to shorten the waiting period once the algorithm is refined. Please refresh your browser after one minute to see the result.

Processed Images