Young Artists Grants 2017
Young Artists Grants 2017
Many congratulations to the 2017 Tarisio Trust Young Artists Grants winners!
Mariella Haubs & Jocelyn Zhu – Concerts for Compassion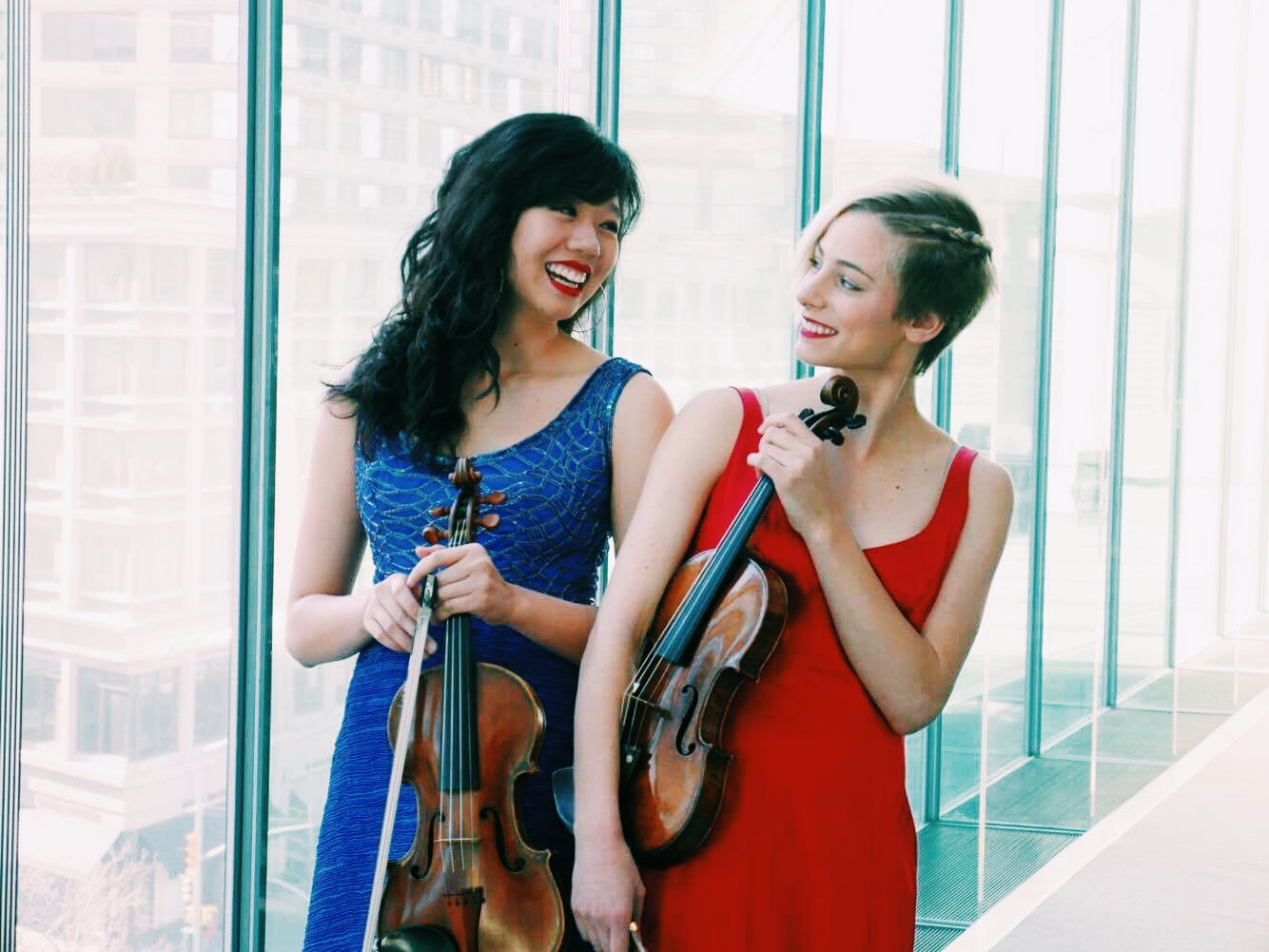 "We perform music by artists who faced adversity in their lives and communities. Through sharing human stories, we strive to replace xenophobia with compassion. With confirmed concerts in 20 countries spanning 4 continents, we will be performing in refugee camps, universities, and private homes, as well as holding educational workshops for both adults and children. We cross cultural boundaries through music to support and connect people around the world."
Mariella Haubs and Jocelyn Zhu met as students at the Juilliard. Mariella has performed extensively across the world, including with Joshua Bell at the United Nations General Assembly. She has appeared in Vogue, the New York Times, WQXT, BBC and an HBO documentary. Jocelyn has won numerous competitions, including first prizes at the International Piano and Strings Competition and the CICAS Music Festival Competition. Hailing from the rich southern culture of Jackson, Mississippi, Jocelyn enjoys exploring how music speaks through different genres. Both artists reach beyond their classical backgrounds; Mariella recently recorded with rapper MacMiller, and Jocelyn has performed with artists such as B.B. King, Blondie and Eddie Cotton.
---
Francisco Vila – International Music Festival of Esmeraldas

"The International Music Festival of Esmeraldas will celebrate its third season by giving 32 young artists (ages 17-30) from all over South America the chance to work closely with members of the Juilliard String Quartet, Astrid Schween and Roger Tapping, in addition to pianist Ricardo Castro, and violinists Andrey Baranov and Lynn Chang. Our participants are given full-tuition scholarships and take part in daily individual and chamber music lessons, string orchestra rehearsals, and two concerts in underserved communities over the course of ten days."
Ecuadorian-Spanish cellist Francisco Vila founded the Esmeraldas festival in 2015. Since then over 80 musicians from Ecuador, Colombia, Venezuela, Mexico and the US have participated in the festival program on a full tuition basis. Francisco studied at the Queen Elisabeth Music Chapel with Gary Hoffman, and was top laureate at the 15th Annual Sphinx Competition and prize-winner of 22nd Concours FLAME in Paris.
---
Apoorva Krishna – Bahudari Composition

"An original instrumental composition by me, Apoorva Krishna, violin, Vinod Shyam, Indian classical drum on the percussions (the mridangam) and Sunaad Anoor on the percussive Khanjira. With the help of the Tarisio grant, I aim to popularise Bahudari with a video album to promote the Indian Carnatic Classical music globally and spread the joy of this art form."
Winner of numerous prizes including the All India Radio First Prize, Lalgudi Gopal Iyer Memorial Prize and the Sabha Kalavanta 2014 Award for Best Main Performer, Apoorva Krishna leads a Youth Indian Classical Music Group in Bangalore. She has directed the ensemble for Indian Raga Bangalore Labs, composing a Ranjani Thillana that received 1,000,000 views. She is a featured artist of All India Radio Bangalore.
---
Argus Quartet – Visual Album of New Works

"We are creating a video recordings of two pieces, 'For David Lang' by Ted Hearne, and 'Peculiar Strokes' by Andrew Norman. The Argus Quartet is dedicated to performing music written by our contemporaries. We are planning to produce an entire visual album of six newly composed works, all which feature the use of extended techniques, specifically focused on the bow."
The Argus Quartet is dedicated to reinvigorating the audience-performer relationship through innovative concerts and diverse repertoire. First prize winners at the 2017 M-Prize Chamber Arts Competition, the quartet will begin an appointment as the Graduate Quartet in Residence at the Juilliard School, where they will work closely with the Juilliard String Quartet. They will will make their Lincoln Center recital debut with a performance at Alice Tully Hall in May 2018.
---
Omer Quartet – Music for Food Concert Series in Washington D.C.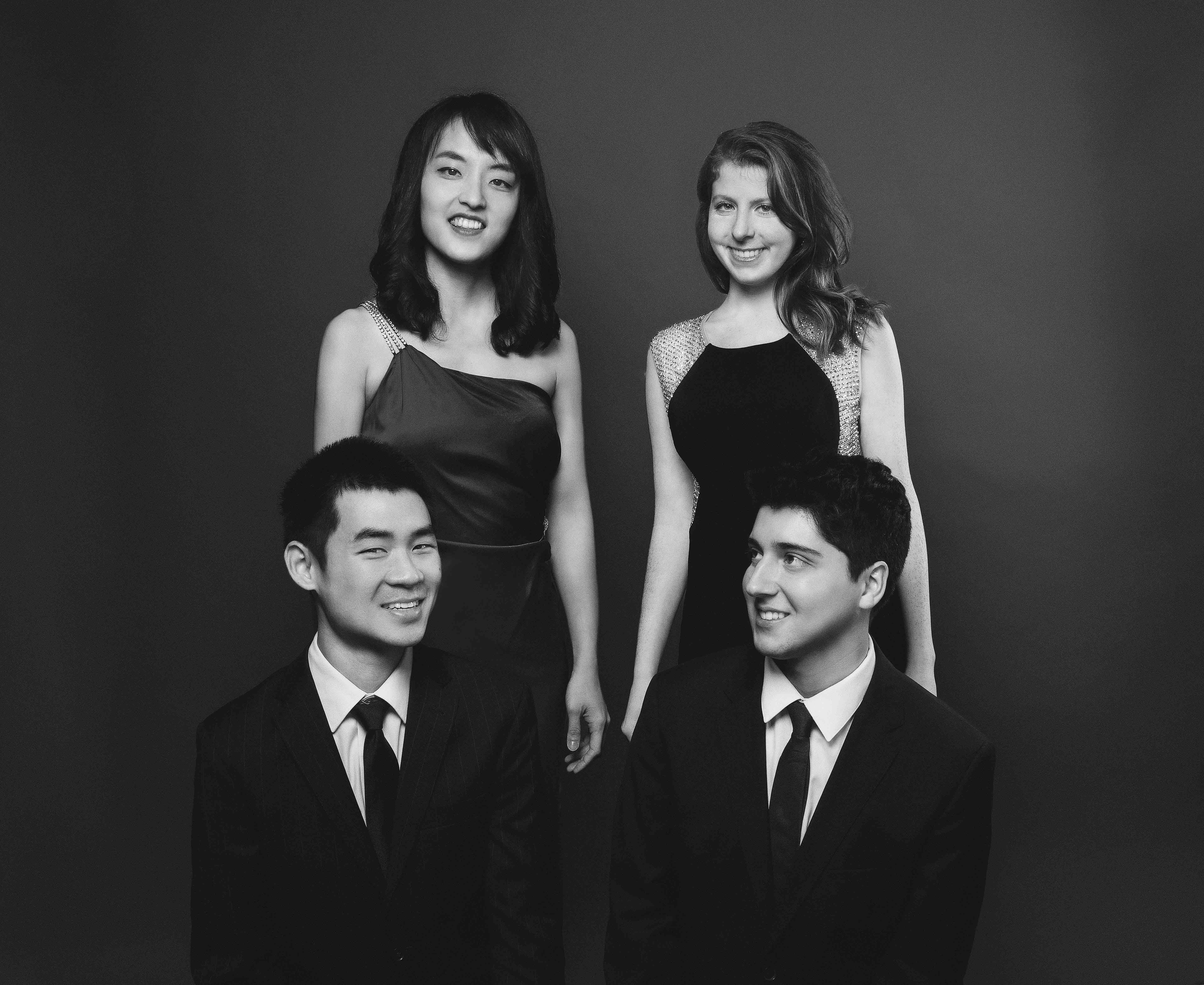 "We are creating a Music for Food concert series in Washington D.C.. Music for Food is a nationwide musician-led initiative where 100% of concert proceeds are donated for local hunger relief. In D.C., there is currently only one concert a year given by amateur musicians, so with this series, we would greatly expand its presence. Concerts now have a larger purpose; each concert is not only a musical connection between artist and audience, but also a place where artist and audience work together for a common goal. We would also like to build sustainable relationships with charitable organizations within the community so this series thrives after its initial funding."
Top prize winners of the 2017 Premio Borciani Competition in Italy, the Omer Quartet were also prize winners of the 2016 Bordeaux International Quartet Competition as well as grand prize winners of the 2013 Fischoff National Competition. "Praised by U-T San Diego for playing with a "sense of discovery and adventure, but also with considerable finesse," they have performed across North America and Europe. Advocates of community engagement, the quartet devotes time to creating original and interactive programs. They completed a fellowship with Music for Food, a musician-led initiative for local hunger relief.
---
Our 2017 Judges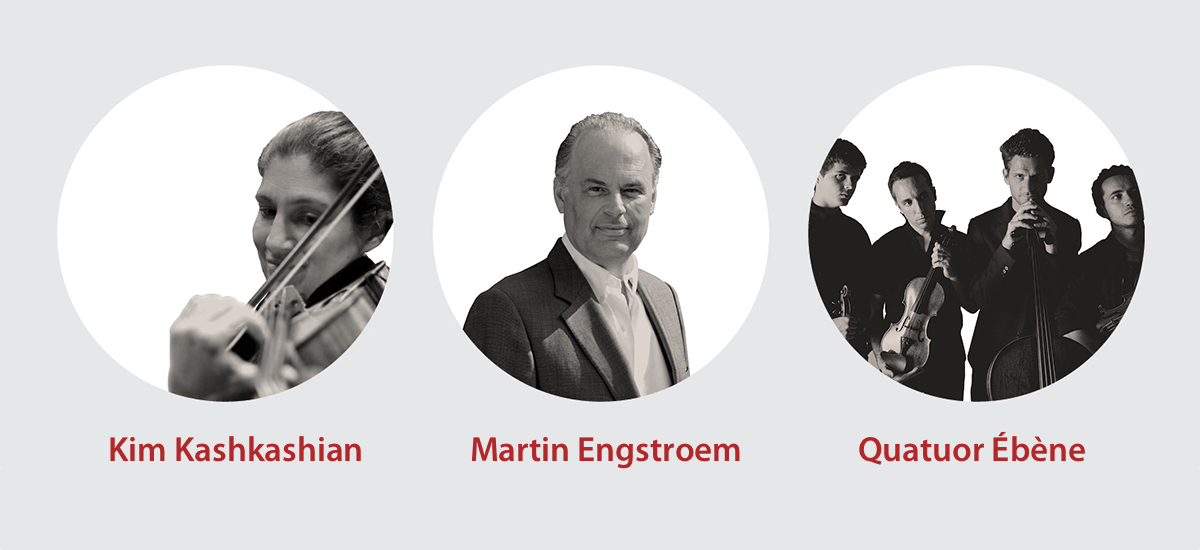 Kim Kashkashian, Grammy Award-winning Soloist
Martin Engstroem, Founder & Executive Director of Verbier Festival
Quatuor Ébène, France's Genre-defying Ensemble