Young Artists Grants 2017 Winners & Audience Vote
…and the 2017 winners are…
[subtitles available, click 'CC' on YouTube video]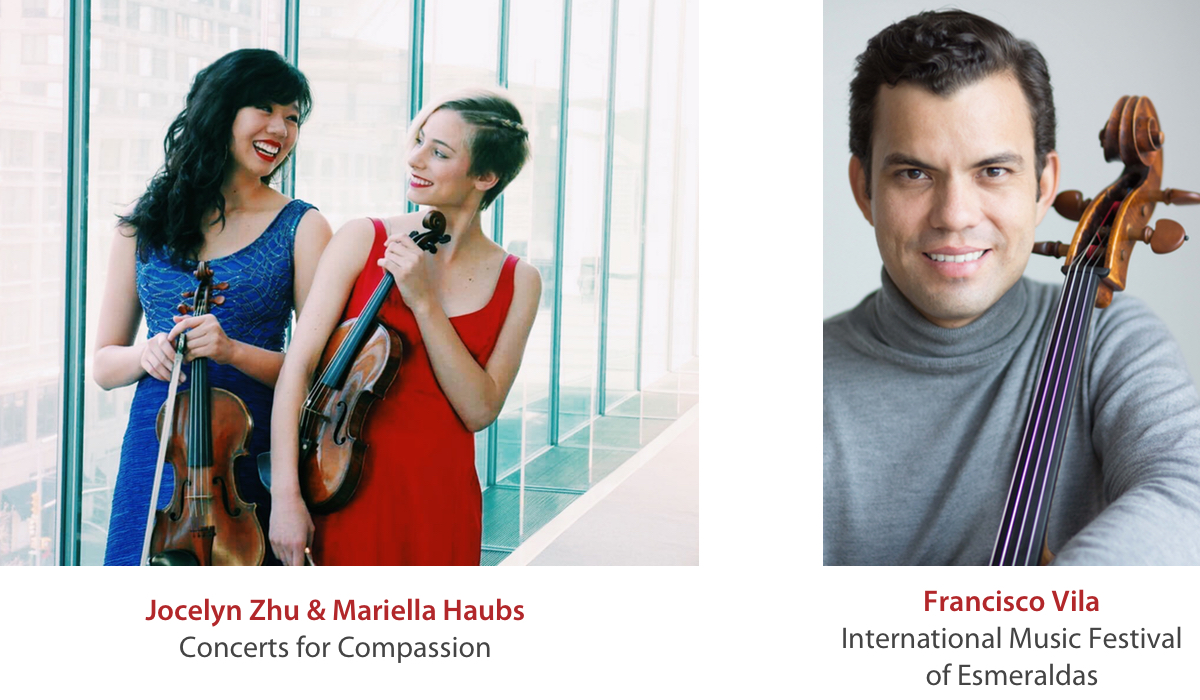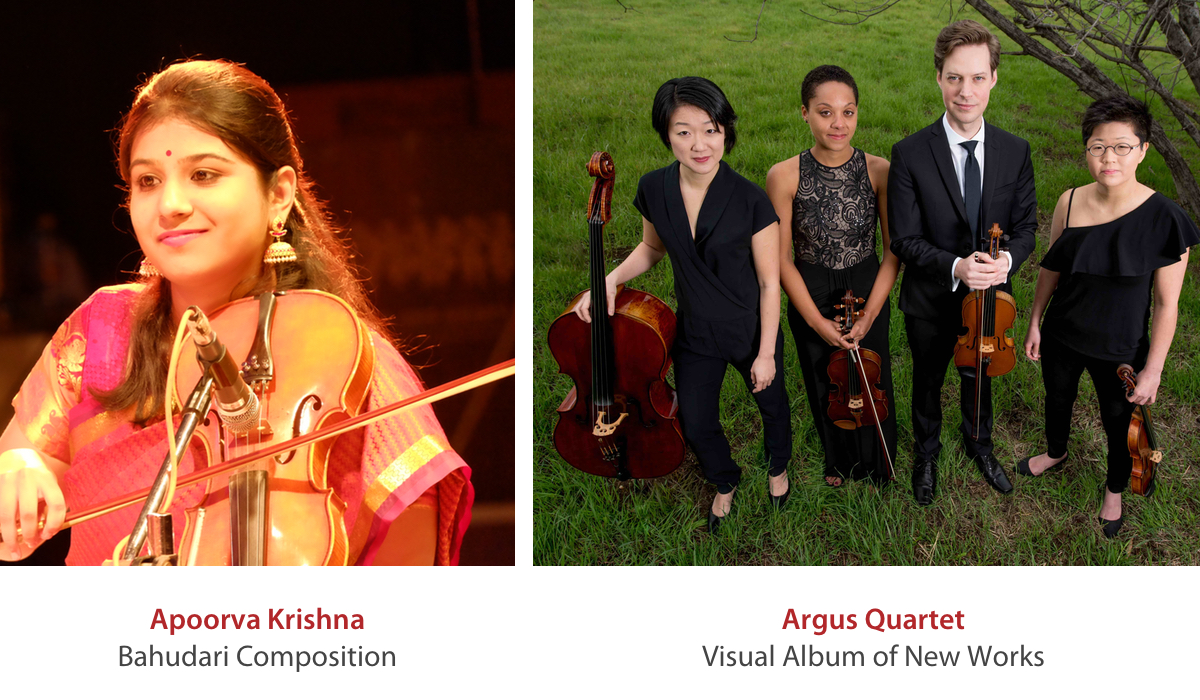 ---
Audience Voting
Congratulations to the Omer Quartet for winning the audience vote for the fifth Young Artist Grant, with their Music for Food project in Washington D.C!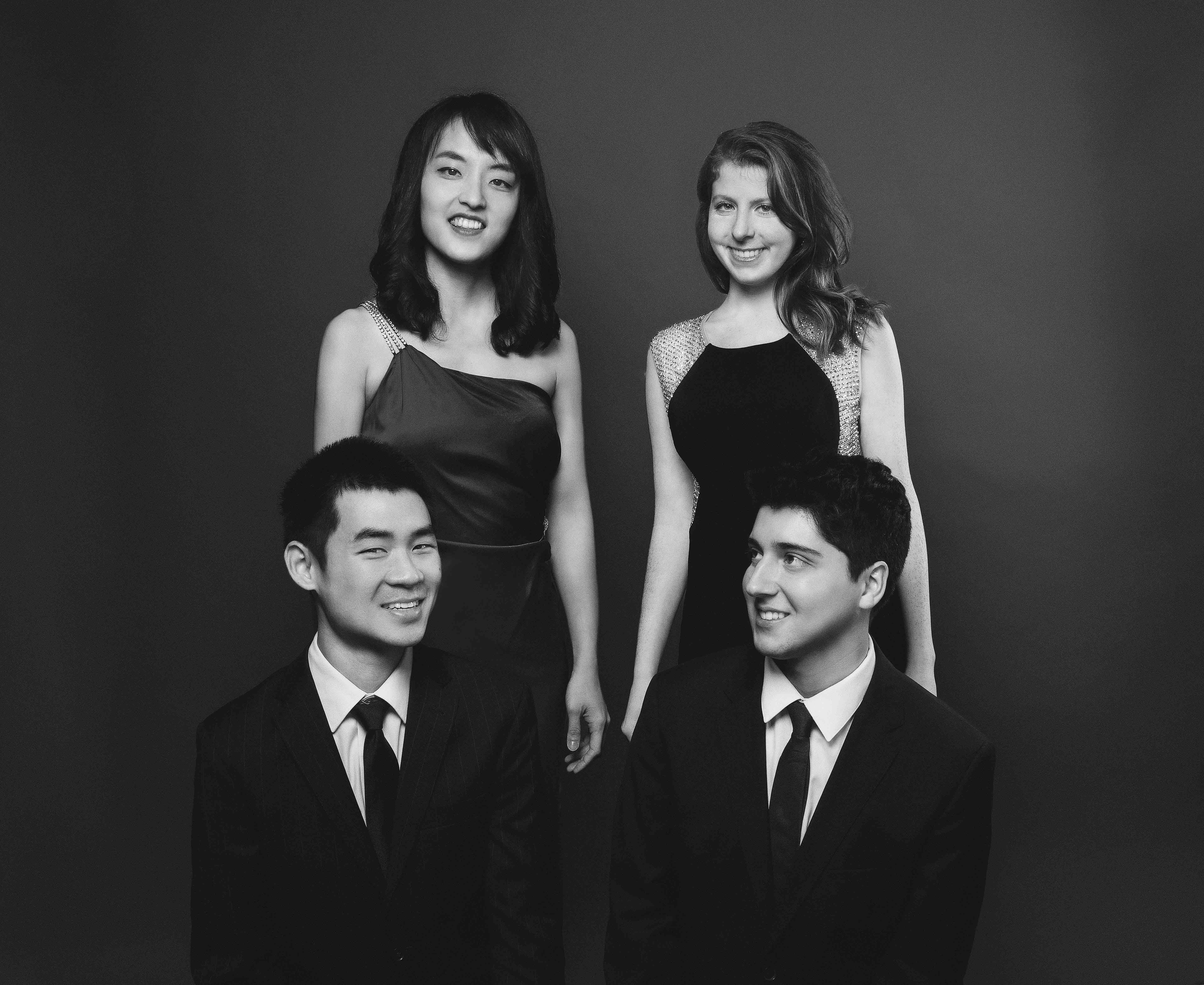 There were over 1400 votes from 31 countries. Many thanks to everyone who participated.
Antonio Hallongren

With concerts in prestigious concert halls in Sweden and the United States, the ensemble AVALON MUSIC CONSORT invites four young composers to make an impressive and eye-catching presentation of their music. According to a survey conducted by the Swedish non-profit organization KVAST in 2015, only of small percentage of classical music/art music performed is written by living composers. Project TransARTlantic is a unique project in which young composers are given a platform where their music is performed and recognized in the way it deserves.

Ayane Kozasa

I would love to create an artistic, contemporary web series where I interview unique violists from around the world and share their stories. Each episode would be dedicated to one artist and their most highly-regarded viola work, with either an open rehearsal clip or a performance of the piece. The goal of the web series is to dive into the knowledge of the great artists of our time, discover hidden gems that should be a part of the standard viola repertoire, and share this musical treasure trove with a greater audience./

Itamar Zorman

2017 marks the 30th anniversary of Jascha Heifetz's death, and 100 years since his US debut. To honor this occasion, we would present a lecture-recital focusing on a lesser known angle in his artistic heritage, his close relationship with composers of his day and involvement in the compositional process. We would play pieces resulting from this collaboration by such composers as Achron, Bloch, Ben-Haim and Castelnuovo-Tedesco (including a world premiere of Castelnuovo-Tedsco's "Exotica" for violin and piano), and exhibit letters and manuscripts with the help of Grammy Award winning Heifetz expert Prof. John Maltese.

Julia Glenn

Though Chinese musicians have for centuries maintained open and curious minds to other musical cultures, Western understanding of Chinese music pales in comparison. I will present a series of concerts, forums, and lecture-demonstrations to increase Americans' exposure to Chinese contemporary music, broaden the tools with which we approach it, and encourage new ways of listening and creating for audiences, performers, and composers. In Chinese, a tonal language, musical and linguistic pitch interact and are bound in ways foreign to English speakers. By sensitizing ourselves to these interactions, new worlds of understanding and creative potential are revealed. As U.S.-China relations grow increasingly rich and complex, it is important now more than ever to seek out and engage in deeper and more meaningful artistic dialogue.

Laura van der Heijden

My project focuses on the activities connected with the release and launch of my debut CD featuring 20th-century Russian cello music by Liadov, Shaporin, Myaskovsky, and Prokofiev, some of which has not been recorded before. The CD launch coincides with the 100th anniversary of the Russian Revolution which profoundly shaped the composers.

The Tarisio grant would enable me to to organise 4/5 UK launch concerts, featuring music from the CD and a stimulating talk by Prof. Marina Frolova-Walker, an internationally renowned expert on Russian music. I believe that audience members will then not only to be able to enjoy the music, but also learn something about the fascinating context in which these composers worked and how the socio-political environment influenced their music.

LGT Soloists, Alexander Gilman

The string ensemble LGT Young Soloists is made up of highly gifted young musicians aged between 12 and 23 years from all around the world. Exceptional young talents perform together with their peers as soloists within their own orchestra and as tutti players accompanying each other. This gives them the opportunity to regularly be on stage and gain experience as soloists, chamber and orchestral musicians, build repertoire and develop their stage presence. The ensemble has released two CDs on RCA and one DVD with Bernhard Fleischer.

We want to continue our series of CDs and are in the planing of our third CD "American Dream". On this disc we want not only to include composers from North America such Samuel Barber, Franz Waxman, Philip Glass or Michael Fine but also music by composers from Cuba, Mexico and South America. This CD is scheduled to be recorded in New York this October.

Marina Kifferstein

SCRATCH is a set of caprices I am writing for solo violin that explores the wide range of "scratch tones" available on the instrument. Although this project is primarily intended to expand the contemporary solo violin repertoire, the function of SCRATCH is largely pedagogical. The online release will include freely accessible video explanations and demonstrations of each "scratch" technique. This will aid future performers, as well as composers who wish to incorporate these timbres into their violin writing. In addition to creating the demonstration videos, the complete project includes writing, recording, and publishing the set of caprices.

Merz Trio

We propose to create a theatrical, through-performed show for piano trio, taking Shakespeare's Macbeth as its theme. Repertoire for the show would feature Brahms' C minor Trio, along with two Shakespeare-inspired trios of Charlotte Bray and related arrangements of Haydn, Verdi, and Shostakovich. Music would alternate with short, relevant excerpts from Shakespeare's play, fractured and re-scored into a narrative that we ourselves would speak. Music and speaking would occur attacca, or with short musical transitions based on motives from the larger works. We aim to create a unified, narrative experience that showcases the music while engaging with a wide audience.

Omer Quartet 

We would like to create a Music for Food core concert series in Washington DC. Music for Food is a musician-led initiative where 100% of concert proceeds are donated for local hunger relief. In D.C., there is only one concert a year given by amateur musicians, so we would greatly expand its presence.

The Omer Quartet has had firsthand experience with Music for Food when we completed an educational fellowship in 2015-2016. The initial objective is to have three concerts where the quartet would play string quartet repertoire and larger ensemble works joined by collaborators. Grant funds will go toward operating costs of running the series, including but not limited to travel and living expenses for guest artists, performance space rent, sheet music costs, and after concert expenses. No artist fee shall be taken in alignment with Music for Food's mission.

Stegreif Orchester, Juri de Marco

STEGREIF – The Improvising Symphony Orchestra

We ask ourselves and our audience the question: to what extent is the classical concert event still "relevant" in our time and what makes a musical event meaningful at all? We would like to establish a new performance concept for classical music in the great hall of the Berlin Konzerthaus on 21st April 2018.

We play without conductor and without sheet music, which gives the room for improvisation and choreography. The orchestra consists of 24 musicians. The basis for this new concert format are existing symphonic works, which we use as playing fields for breaking barriers. As our two pilot projects #freebeethoven and #freeschubert have been successfully performed and received, we would now like to push the limits of an improvising symphony orchestra's potential even further with the adaptation of Brahms's 3rd symphony, to be performed in the great hall of the Berlin Konzerthaus.

Urban Playground Chamber Orchestra,
Thomas Cunningham

Titled "Listen Very Closely," the proposed project is about changing the ways audiences and orchestras interact. Eschewing the typical "us vs. them" model of seating, Urban Playground has programed a concert of string pieces by living composers that is a mixture of 'choose your own adventure' novel and concert installation. Guided interaction with pieces will include: flexible audience seating (move within the orchestra, or sit near a player), mobile orchestra (with a seated audience, players move throughout the space) and sensory options (low or no-light performances). To include works by: Christopher Cerrone, Arvo Pärt, Anna Clyne, Jonathan Bingham, Erkki-Sven Tüür.

Latitude 49, Timothy Steeves

Latitude 49 is proposing a program exploring internal and external violence. The program will involve the visual arts, literature, and newly written works of contemporary chamber music. In addition to looking at interpersonal conflict, the project aims to examine manifestations of violence in modern life from homelessness to domestic abuse to mental health. Modern composers, most notably Messiaen and Xenakis, have been deeply affected by war and our aim is to explore the artistic outgrowths of those calamitous events. The project is scheduled to be performed throughout 2018 in commemoration of the centenary of the end of World War I.