Young Artists Grants 2016!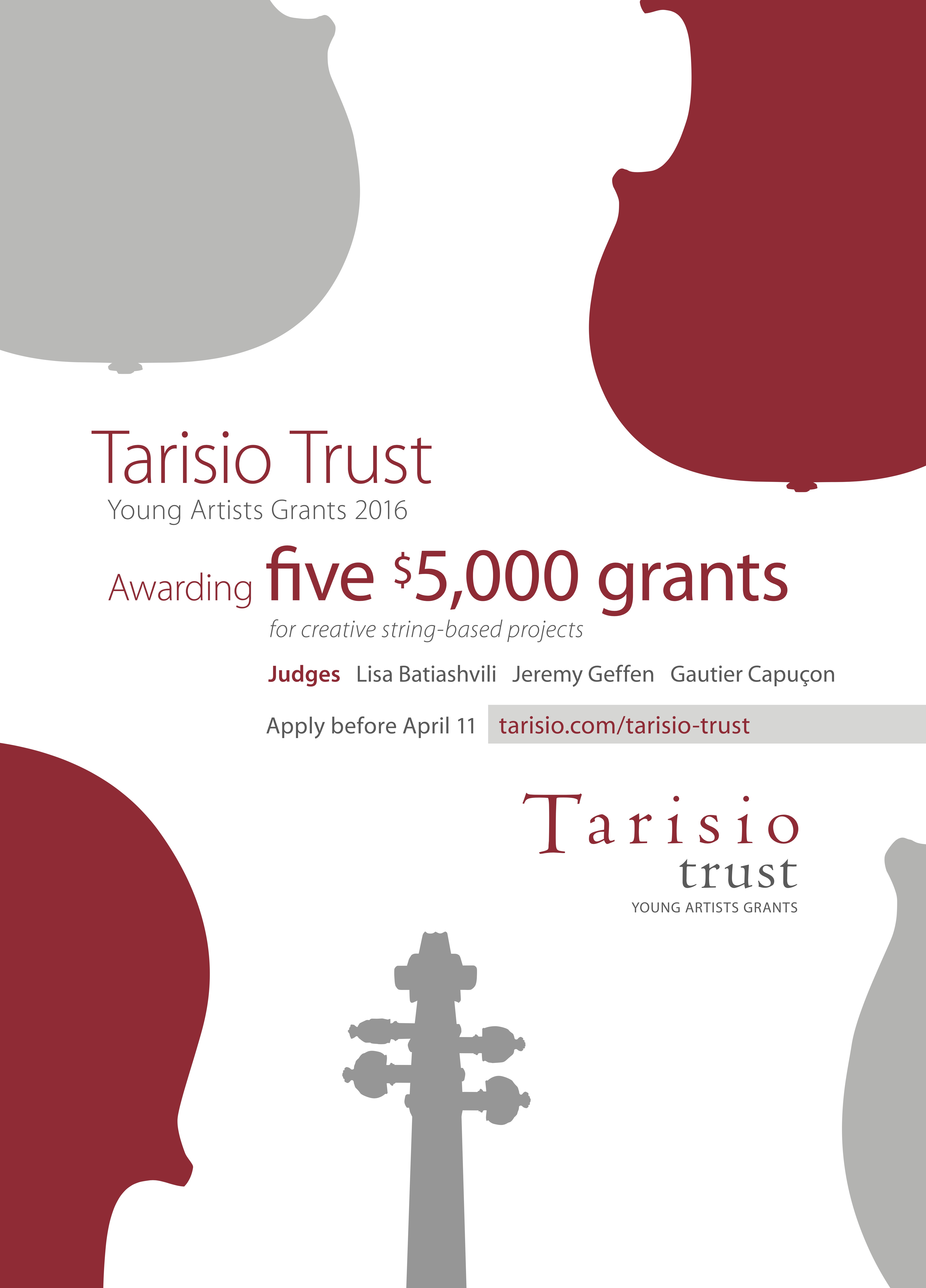 Tarisio Trust Young Artists Grants is back! We are awarding five $5,000 grants for creative string-based projects.
We are calling on you to be entrepreneurs, producers, communicators, finance managers and of course…musicians.
You will need to devise and execute a string-focused project that is both creative in concept and artistically of the highest level.
And our 2016 judges are…
– Lisa Batiashvili, Violinist
– Jeremy Geffen, Director of Artistic Planning at Carnegie Hall
– Gautier Capuçon, Cellist
They urge you to create something daring, personal and imaginative!
For more details of the grants and the 2015 winning projects, visit the Tarisio Trust page. Applications will open on February 29 and close on April 11, 2016.
Stay tuned for more information and good luck!
[Photographs: Lisa Batiashvili © Sammy Hart
Jeremy Geffen © Chris Lee
Gautier Capuçon © Catherine Pluchart]
Complimentary Evaluations

BRETAGNE

October 2018 London

Fine Instruments & Bows

November 2018 New York

Fine Instruments & Bows
Sign up to our newsletter