Tarisio Trust
The Tarisio Trust was created to cultivate the careers of exceptionally talented artists through the loan of great instruments.
Through the Tarisio Trust, instrument owners and artists are brought together to advance the musicians' careers and provide the opportunity for the recipients to have access to these important works of art which will then be heard by audiences all over the world.
The administration and oversight of the program, including insurance, instrument maintenance, and support, are provided by Tarisio.
For the instrument owner, the benefits of such patronage are profoundly worthwhile. Not only do fine instruments serve as excellent long-term financial investments, but these historical instruments serve as a tool and need to be played in order to maintain their integrity. By being matched with top performing artists of tremendous talent, patrons experience the joy of owning a historically significant instrument while supporting the artistic and personal growth and success of the musician – a unique and dynamic journey.
The Tarisio Trust is proud to support the following artists:
Augustin Hadelich


Bartolomeo Giuseppe Guarneri 'del Gesù', Cremona, c. 1744, 'Leduc, Szeryng'
---
Alma Deutscher


Antonio Stradivari, Cremona, 1683, 'Bucher'
---
Members of the National Symphony Orchestra
Ying Fu, Associate Concertmaster
Italian violin by Giovanni Battista Guadagnini, Torino, 1772
Ricardo Cyncynates, Assistant Concertmaster
Italian violin by Francesco Rugeri, Cremona, 1686

Marissa Regni, Principal 2nd Violin
Italian violin by Santo Serafin, Venice, 1725
Abby Kruzer, Assistant Principal Viola
Italian viola by Giovanni Battista Ceruti, Cremona, 1808

---
---
To learn more about patronage or loan opportunities, please contact Carlos Tome: ctome@tarisio.com
Tarisio's People
Directors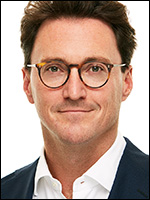 Jason Price
Founder, Expert, Director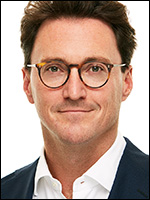 Jason Price
Founder, Expert, Director
Jason studied the cello from an early age and became interested in violin making and restoration while searching for his first serious cello. At the age of 18, he enrolled at Cremona's school of violin making, but lasted just two weeks there before deciding to study with Renato Scrollavezza in Parma. After living and working in Cremona and Parma for three years and completing nine and a half violins he returned to the US, where he took up a degree in English Literature at Williams College in Massachusetts.
It was towards the end of Jason's degree course that the idea of starting Tarisio was born, and the company was launched in 1999. In recent years Jason has concentrated on broadening the reach of Tarisio with several initiatives including expanding the London office and concentrating on higher end instruments through discrete private sales.
Jason is the primary expert for Tarisio's attributions and believes that a conservative and transparent approach to expertise is the way of the future.
Jason spends most of his time in London but spends one week a month in New York. As an avid large-format analog photographer and technology enthusiast Jason enjoys Tarisio's unique fusion of 18th-century instruments and 21st-century technology and wonders what yesteryear giants like Strad, Vuillaume, and the Hills would say of Tarisio's new approach to violin sales and expertise.
Read Jason's Carteggio post, Tarisio turns 15
Read Jason's introduction to the new Cozio archive.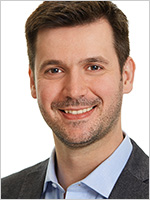 Carlos Tome
Director, Head of Sales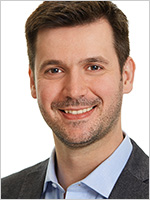 Carlos Tome
Director, Head of Sales
Carlos Tome oversees all private sales of Tarisio's New York and London offices. His specialty lies with providing a personalized approach in matching each client to his or her ideal instrument. In addition to private sales, Carlos has played a major role in the critical success of recent auction sales, many of which set world records.  In 2015, he became partner at Tarisio.
A native of Madrid, Carlos moved to New York City eighteen years ago and has since worked at several prestigious arts management firms. Having graduated from the Royal Conservatory of Music as a violinist, he possesses a unique and first-hand knowledge of the particular concerns that performers have when searching for instruments. He prioritizes the delivery of a customized experience to each client and understands that every interaction requires a personalized approach.
Carlos loves the diversity of the clientele he works with, whether they be high-profile artists, students, or collectors. He has always been passionate about fine string instruments and bows and enjoys sharing the knowledge and expertise he has garnered while working in the field. He currently serves on Board of Directors of the Orchestra of St. Luke's and Polyphony Foundation.
London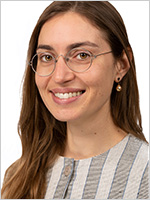 Marie Turini-Viard
Specialist & Head of London Operations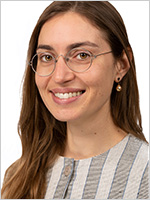 Marie Turini-Viard
Specialist & Head of London Operations
Born on the French riviera in the port city of Toulon, Marie spent most of her childhood on her family's sailing boat before moving to Paris. Having started the violin at age five, she has been an active musician in orchestras and chamber ensembles ever since.
After graduating with degrees in Physics and Musicology from La Sorbonne, she moved to New York and began working at Tarisio in 2010. A strong curiosity in the history of violin making, along with handling over a thousand instruments and bows a year, led her to take on the role of Specialist.
Having been accredited by the Appraisers Association of America in 2015, Marie returned to Europe in 2017 to be the Head of Operations in the London office.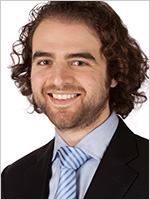 Matthew Huber
Sales Manager London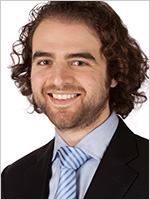 Matthew Huber
Sales Manager London
Matthew Huber joined Tarisio's sales team having developed an interest in fine instruments from a young age. As an active soloist and chamber musician he has studied the cello with many of the world's most respected pedagogues in Europe and America. His discerning musical ear and knowledge of fine instruments makes him a valuable asset to the firm.
Matthew welcomes the challenge of pairing a player with his or her dream instrument, as well as promoting the internet auction as an honest, transparent and expanding platform throughout Europe. He looks forward to welcoming you to the London office.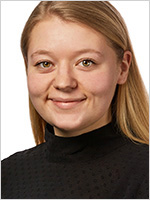 Martha Woodhams
Bookkeeper & Administrative Manager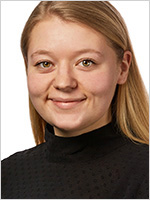 Martha Woodhams
Bookkeeper & Administrative Manager
As Client Liaison & Administrative Coordinator, Martha is likely to be the first face you'll see on arrival at our London office. She assists in the day to day administration of the auctions, and more specifically in the shipping of instruments and bows. Martha also helps to coordinate the advertising and planning of our European consignment trips. Since graduating with a degree in Music from King's College London, Martha continues to enjoy singing in various local churches, both as a soloist and in ensembles.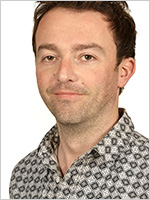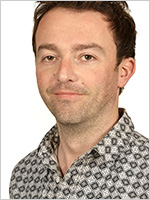 Daniel Lane produces all the catalog photography for Tarisio's London office. He has been a professional photographer since 1999 and holds a BA in Photography and a Masters with Distinction. His work as a documentary photographer has led him to shoot photostories in many different countries, from hospitals in Madagascar to gold miners in Laos to ultimately win the London Fringe Photography Award in 2009. Daniel also enjoys working in the studio for Tarisio and other clients including Valentino, Patrick Cox and Boots to name a few.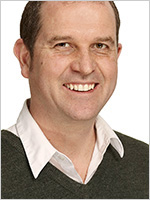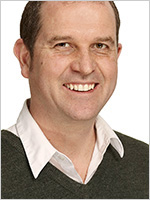 Jonathan carries out tonal adjustments, setups and more extensive restoration work for Tarisio's London office. Having studied violin making and restoration at Merton College, Jonathan was offered an apprenticeship with J. P. Guivier, after which he worked in the main workshop for 13 years. In that time he established his own business as Luthier in Residence for Trinity College, where he has carried out work for professional players and dealers alike. He has maintained his interest in modern making and has been fortunate to work alongside many respected contemporary makers.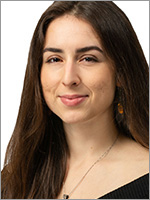 Callie Michail
Property Assistant & Shipper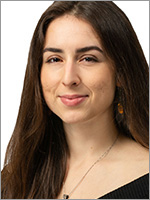 Callie Michail
Property Assistant & Shipper
Born in Athens to a cellist mother, Callie grew up playing in cello cases. She played piano from an early age. Since outgrowing cello cases, she graduated with an MA in Critical Methodologies, and published her first collection of poetry in September 2018. She can be found attending and performing at poetry events around London, when not in her role as Property Assistant and Shipper at the London Tarisio office.
New York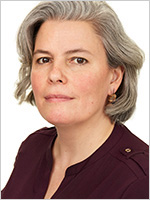 Emily Orr
Head of New York Operations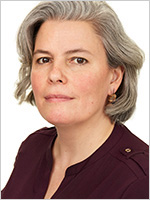 Emily Orr
Head of New York Operations
Emily Orr supervises the post-auction process for Tarisio's clientele. In addition to her diverse background in restaurant ownership and film & theater production, she holds a Master's in Anthropology from CUNY-Hunter College and is currently working on a Certificate from CUNY-Baruch College in Advanced Accounting and Forensic Accounting.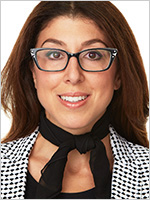 Nicole Arena
Client Development & Communications Manager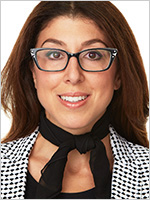 Nicole Arena
Client Development & Communications Manager
Nicole Arena manages Tarisio's client development and communication, produces its digital and print marketing, runs Tarisio's social media, and oversees special events in New York.
Nicole is a native New Yorker who was first introduced to the world of classical music at home, listening to her older sister practice piano. After persistently asking her parents for violin lessons, to which they eventually agreed, she made her first visit to a fine stringed instrument shop. This was an experience that would spark a love for stringed instruments and leave a lasting impression. Nicole continued with both piano and violin studies, which ultimately led her to attend Berklee College of Music where she had the opportunity to explore various styles and genres of music. One of the things Nicole enjoys most about her role at Tarisio is meeting inspiring musicians and building relationships with them.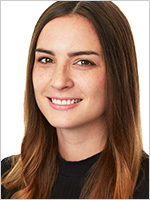 Florence Haseler
Head of T2 Auctions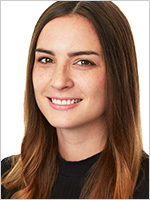 Florence Haseler
Head of T2 Auctions
Florence grew up in London and, after a brief introduction to the violin as a child, chose instead to play the viola. This naturally led her to study for a degree in Music at the University of York where she was also involved in introducing a Jazz music night for students in the city. She is a keen conservationist and has volunteered in a number of different environmental awareness campaigns around the world. After four years in Tarisio's London office she moved in November 2016 to New York to lead T2 Auctions.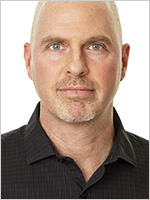 Robert Bailey
Head of Photography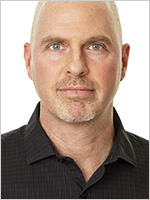 Robert Bailey
Head of Photography
Robert Bailey manages the New York and London photography studio operations and is also responsible for maintaining Tarisio's extensive digital archive.  He has photographed thousands of instruments and bows since joining Tarisio in 2010, most famously the 'Lady Blunt' Stradivari sold in 2011, and has fine-tuned the techniques necessary to create the highest quality images.
Robert studied photography at Ohio University and went on to work as a commercial photographer for clients including United Airlines, Nike and the United Nations. His images have been published in the New York Times as well as being featured on The Today Show, The Discovery Channel and NBC's Nightly News. He also served as an adjunct professor at Ohio Northern University and has lectured at the School of Visual Arts, Rochester Institute of Technology and The International Center of Photography.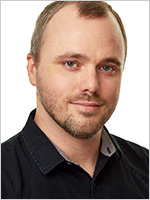 Kevin Turvey
Logistics Manager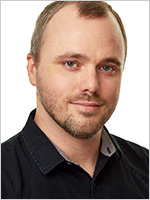 Kevin Turvey
Logistics Manager
After studying fine arts and achieving his BFA from the University of Colorado, Kevin worked in the Exhibits Department of the Denver Botanic Garden as an Exhibits Technician and Art Handler/Installer. Having lived in Colorado for over 12 years, Kevin had decided in the summer of 2017 to relocate to New York City, where he is now Logistics Manager at Tarisio New York.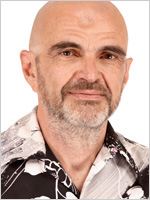 Robert Lund
Website Designer/Administrator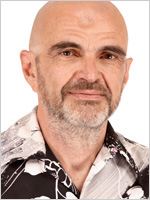 Robert Lund
Website Designer/Administrator
Robert Lund created a new website for Tarisio in 2008, and is responsible for all of its complex operations, including a separate in-house website where staff members maintain the ever-growing database of instruments, customers, and online financial transactions. With a Bachelor's Degree in Electrical Engineering from The Cooper Union and a Master's from Stanford University, he worked on Picturephone at Bell Labs for five years, and then designed computer software and hardware in the broadcast television industry for many years. Tarisio represents the culmination of his work designing websites for the past ten years.
A musician since his youth, Robert has built his own harpsichord, served as a church organist and choirmaster, and played keyboards in various bands throughout his life. He enjoys the overlap between his two life interests afforded by the Tarisio project.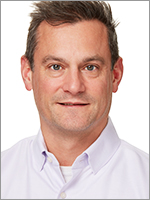 Andrew Seltzer
Chief Operating Officer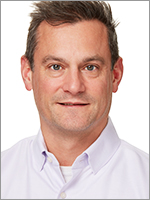 Andrew Seltzer
Chief Operating Officer
Andrew joins Tarisio from Lure Consulting LLC where he provided business management consulting services to art galleries, auction houses, and artist studios. A 20-year veteran of Christie's, Andrew filled a series of progressively senior leadership positions as a specialist in European Furniture & Works of Art, as International Project Director reporting to the COO, and finally as International Business Director for the Fine & Rare Wine department. His focus is on providing financial and operational leadership and advising on initiatives that professionalize and optimize organizations, develop new and enhance existing capabilities, and devise innovative operating and growth strategies. Andrew holds an MBA in Finance and an MA in Art History from New York University, a BA in Art History from Skidmore College, and has earned the RSAD from Christie's Education and the Royal Society of Arts.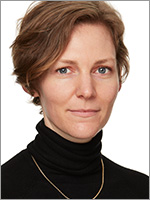 Elizabeth LaPorte
Senior Luthier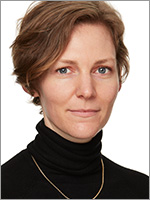 Elizabeth LaPorte
Senior Luthier
Elizabeth LaPorte holds a Bachelor of Arts degree from Macalester College and is a graduate of the Chicago School of Violin Making. Following completion of the program, she actively pursued additional training to acquire a diverse set of skills for repair and restoration with shops in Chicago and at Rare Violins of New York, in its workshop renowned for fine craftsmanship.
Elizabeth's interest in lutherie is driven by her background as a violinist, as well as her enthusiasm for the many disciplines that contribute to instrument set-up, maintenance, and restoration. Approaching her work with a critical mind and integrated perspective aimed to serve the needs of musicians, she seeks to optimize the performance and facility of each instrument, while preserving its integrity as a unique object of cultural significance. Elizabeth's experience working with fine instruments and accomplished musicians inspires and informs her continued violin making, and she specializes in making bench copies of 18th century Cremonese violins. Elizabeth is a board member of the Chicago School of Violin Making, where she works to apply her experience in the field to promote the education and advancement of new professionals.
Sign up to our newsletter