This week's Carteggio is a video about bows. We're selling an important historical item in our October T2 auction: the bow inventory ledger of the Rudolph Wurlitzer firm. With descriptions of over 1,000 bows sold by the firm, this archive speaks of careers and artistic decisions and of musicians who found their voice in a bow. Below are text excerpts and photos from the video, which may be viewed in its entirety at the bottom of the page.
There is an incredible amount of information in this notebook. But like all archives, the real value is in the stories that it can tell us.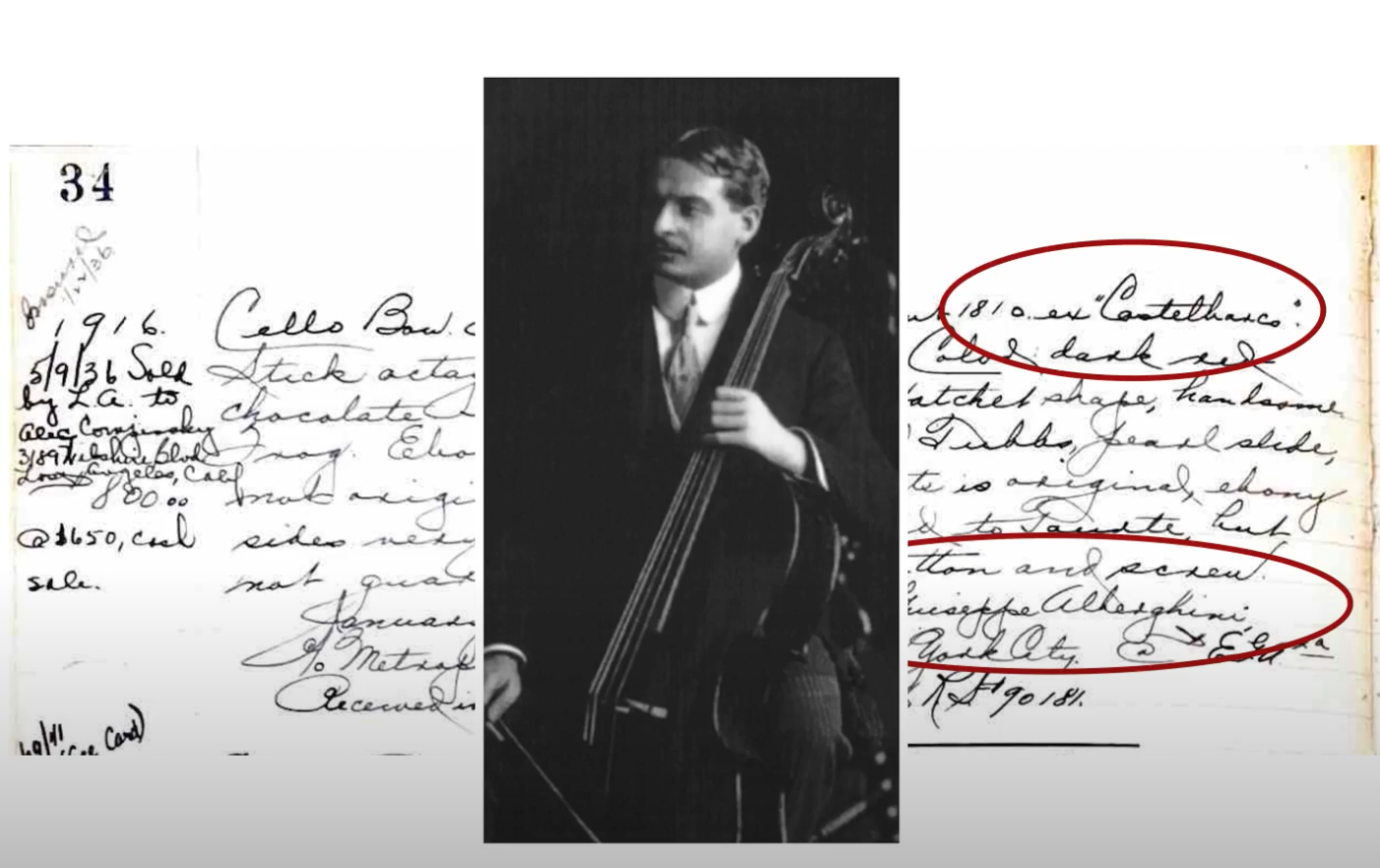 These were the days where photography was expensive and impractical and so a firm's inventory had to be described in writing. This is also the reason why we can't conclusively identify so many historical bows and link them to their current owners in the present day.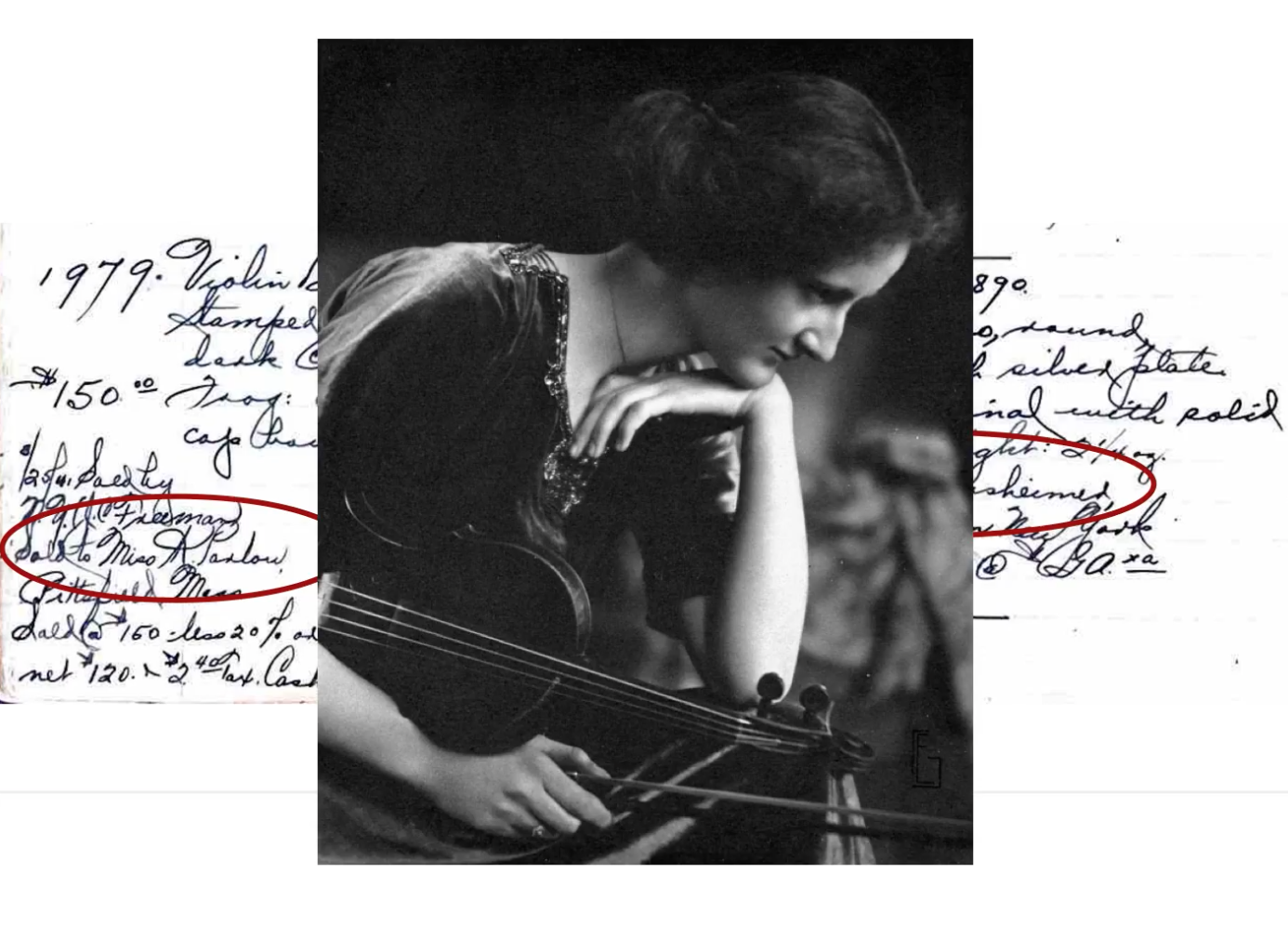 The prices of great English bows like Dodds and Tubbs were much closer to the prices of Tourtes and Peccattes than they are today. […] Both have increased in value but just as with violins, the greatest makers have appreciated at a faster rate.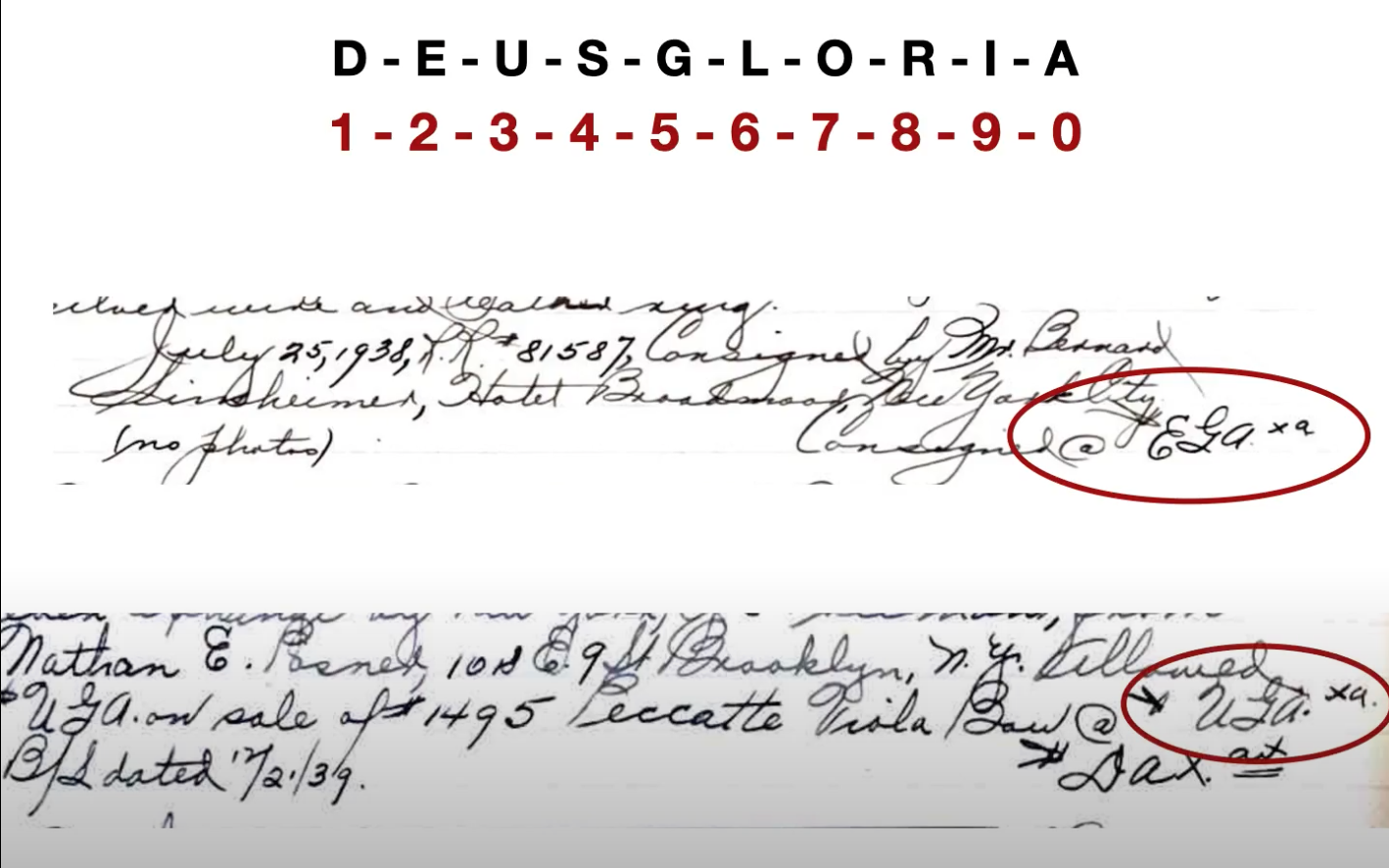 There's another interesting secret in this archive. The Wurlitzer used a code word to write the cost of the bows they sold.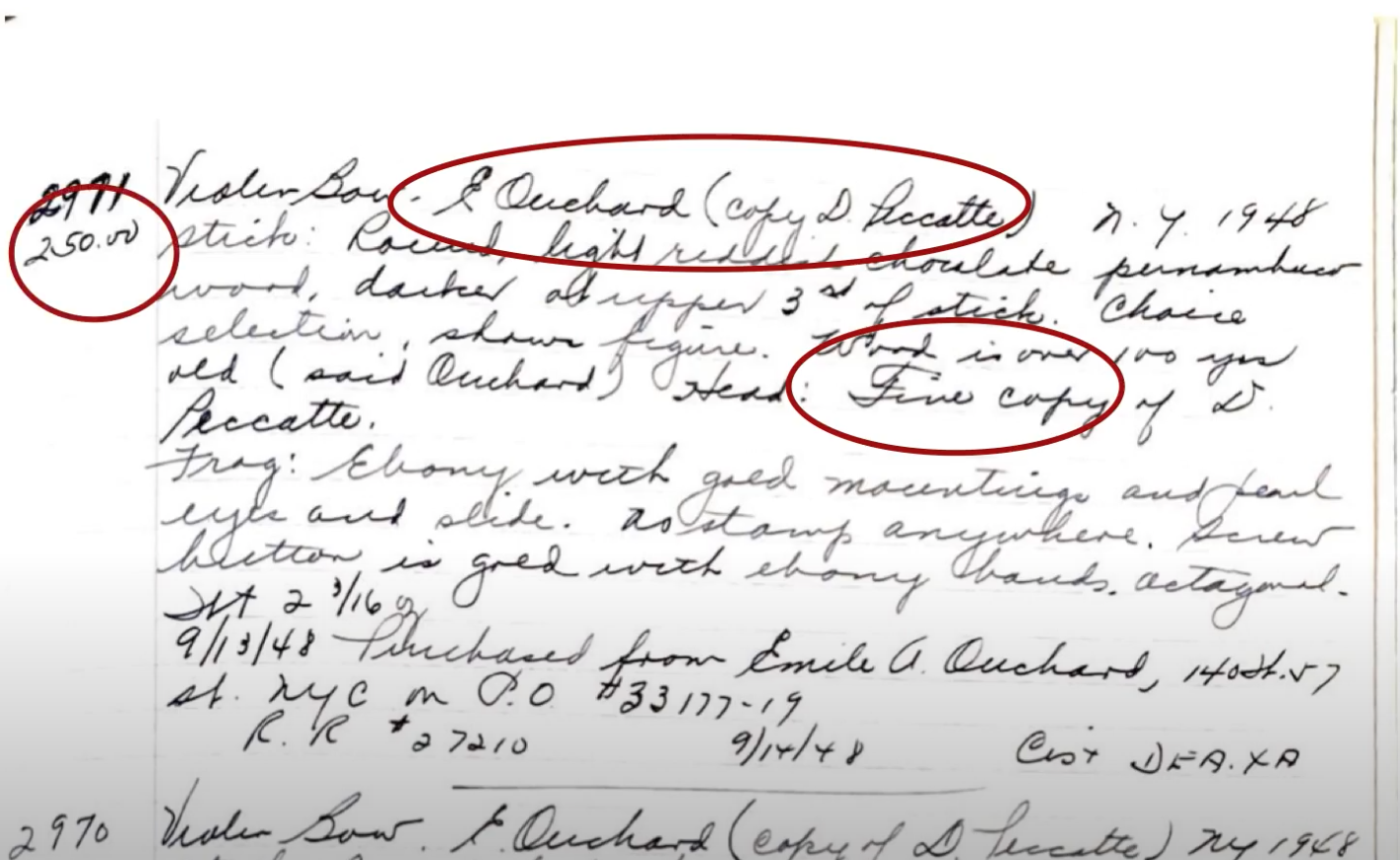 In 1948 Emile Auguste Ouchard sold seven bows to the Wurlitzer, all of which were not branded Emile Ouchard, but were copies of either Peccatte or Tourte. It's very impressive that a contemporary bow by a French immigrant to New York sells for one-third of the price of a Tourte cello bow.