Thank you to everyone who submitted their answers to our quiz featuring highlights from the February New York auction. Here is the full quiz, with the answers and information about each highlight. The catalog is now live and available for browsing; bidding opens on February 11.
Question 1: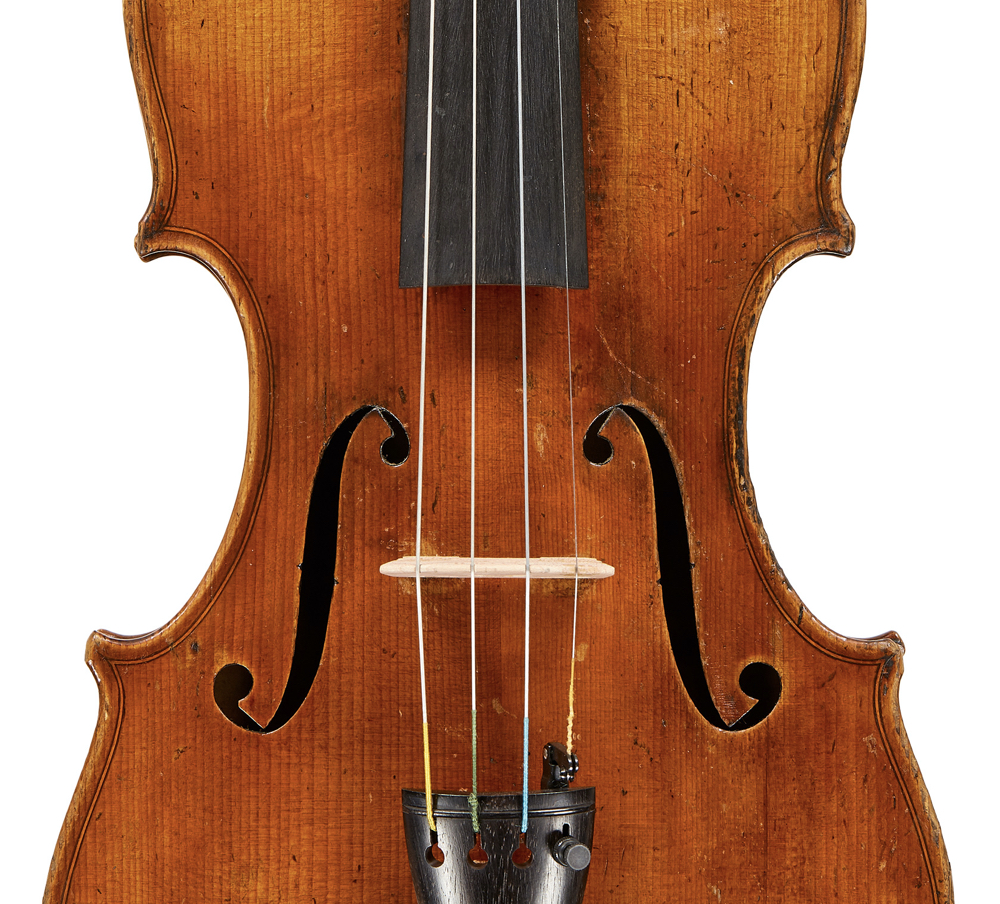 a) Guarneri 'del Gesù'
b) Paulus Pilat
c) John Lott
d) Raffaele Fiorini
Correct answer: b) A Hungarian violin by Paulus Pilat, Budapest, 1888
There are two violins by Paulus Pilat in the February auction: a rare Guarneri model from 1888 (pictured) and a Strad model from 1925. The 1888 violin is a near-twin to the Guarneri model in Peter Benedek's book of Hungarian makers and shows the same adroit skill in reproducing a c. 1742–43 Guarneri. Pilat was a pupil of Zach and Lemböck in Vienna before returning to Budapest. His work is refined and exacting with beautifully antiqued orange-red varnish. He trained a legacy of Hungary's best 20th-century makers including his son, Paul Ernst, who later emigrated to the US.
---
Question 2:
a) George Gemünder
b) Pierro Parraviccini
c) W.E. Hill & Sons
d) Auguste Sébastien Philippe Bernardel
Correct answer: d) A fine French cello by Auguste Sebastien Bernardel père, Paris, 1831
Auguste Sebastien Philippe Bernardel 'père' trained with Nicolas Lupot and was one of the finest makers of the early 19th-century Parisian school. The use of stunning broad-flamed North American maple like we see here is common for Bernardel and other makers of this school.
The other answers were tantalizingly close: Gemünder trained in Paris at around this time and used similar maple upon emigrating to the US. There are few Gemünder cellos known, so one could be forgiven for guessing this as his work. W.E. Hill is also a reasonable guess on account of the fancy wood, deep red varnish and blackened chamfers, but one would expect a cello scroll from the Hill firm to be a more disciplined Stradivari model.
---
Question 3: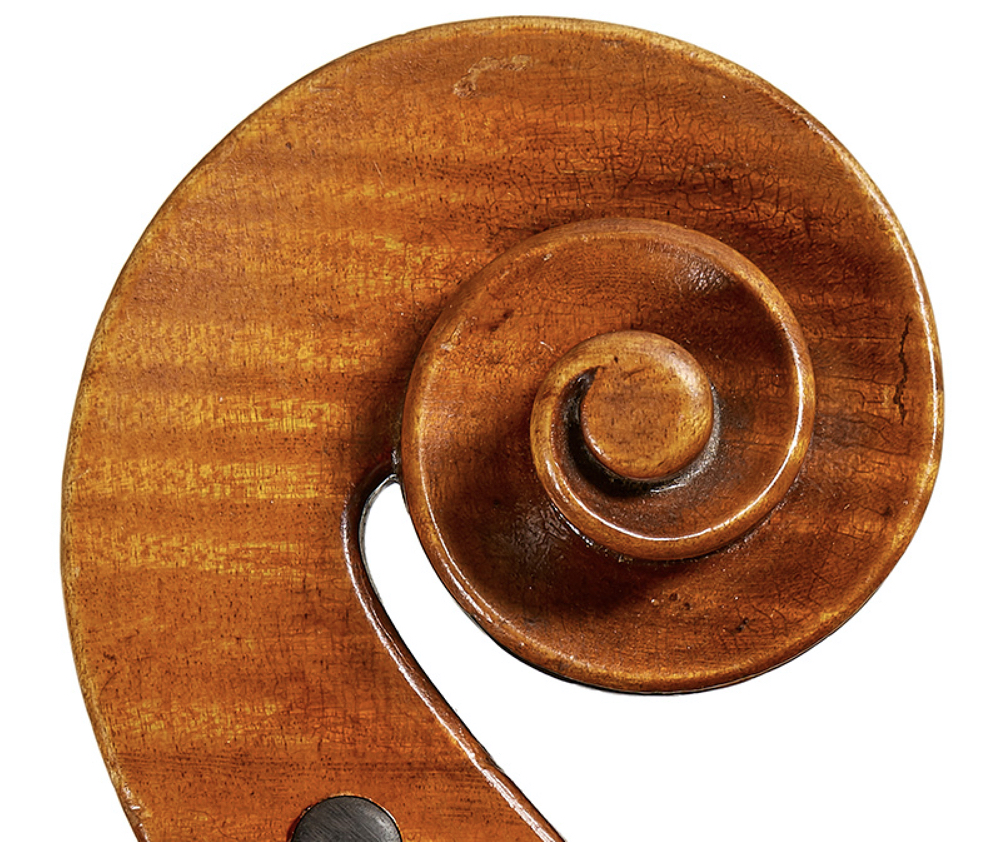 a) Ettore Soffritti
b) Antonio Stradivari
c) Ansaldo Poggi
d) Jean Baptiste Vuillaume
Correct answer: c) A fine Italian cello by Ansaldo Poggi, Bologna, 1932
Choosing Vuillaume or Stradivari here would be a fair guess, except for the fact that both these makers used blackened chamfers, which are absent in Poggi instruments from the 1930s and 40s. This cello dates from 1932, arguable Poggi's best period. Cellos by this Bolognese maker are particularly rare; this will be the first time that a Poggi cello has appeared at auction since 1999. Dark honey-colored varnish forms a fine craquel in the inner surfaces of the volute.
---
Question 4: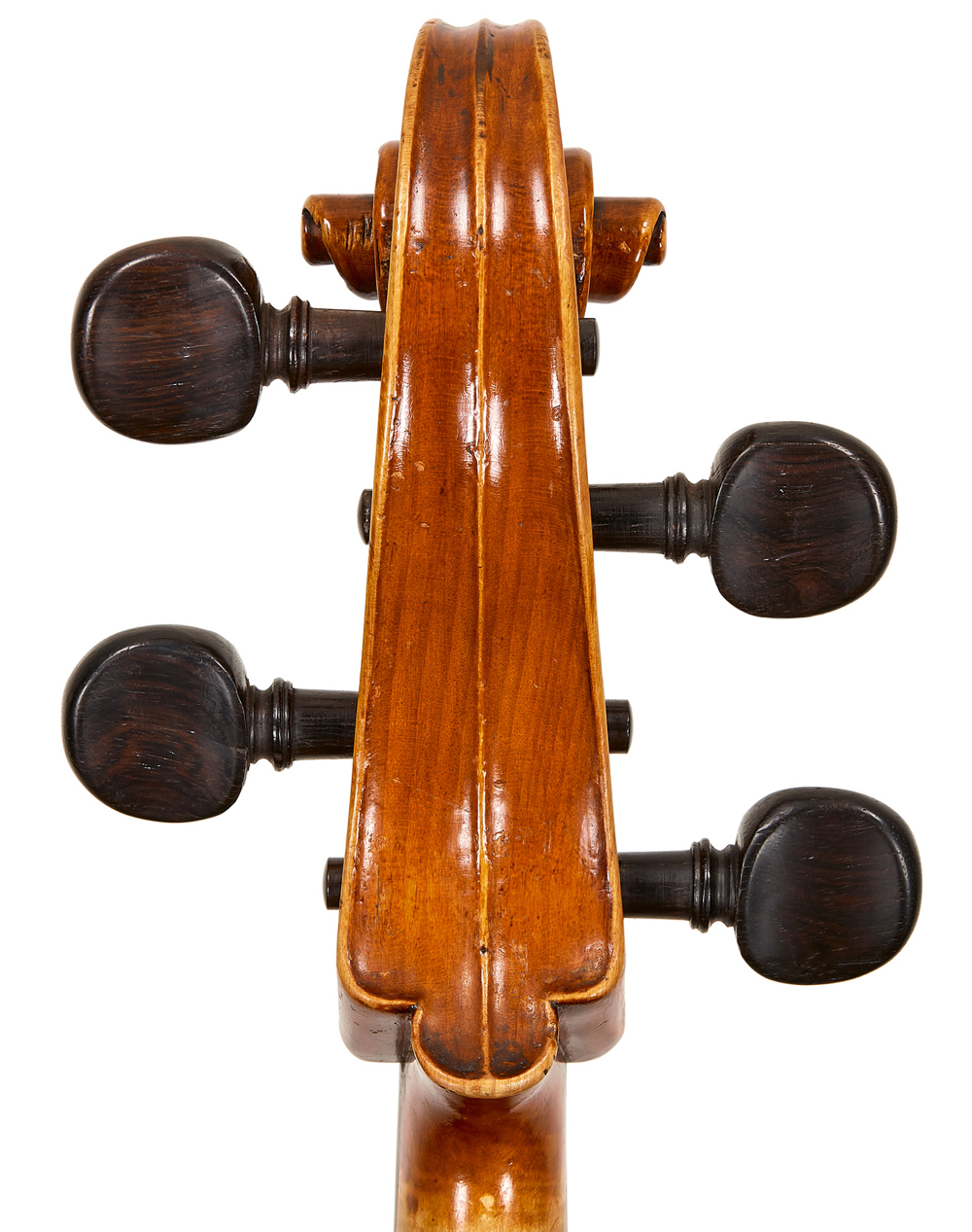 a) Alfonso Della Corte
b) William Forster Sr
c) Jean Baptiste Vuillaume
d) Martin Stoss
Correct answer: b) A good English cello by William Forster Sr, London, c. 1790
The English maker William Forster Sr, who was known for his exceptional cellos, was actually the second generation of four violin makers. His father is referred to as 'Old Forster', his son as 'Forster Jr', and his grandson was named Simon Andrew. Forster Sr was the best and most prolific maker of the family. His slightly undersized cellos are easily recognizable in model and varnish. The side view of this head would have been too easy but the rear view is also typical: the rounded step into the cheeks, the deeply cut heel, the fast-tapering pegbox and the diminutive eye seen from the side.
---
Question 5: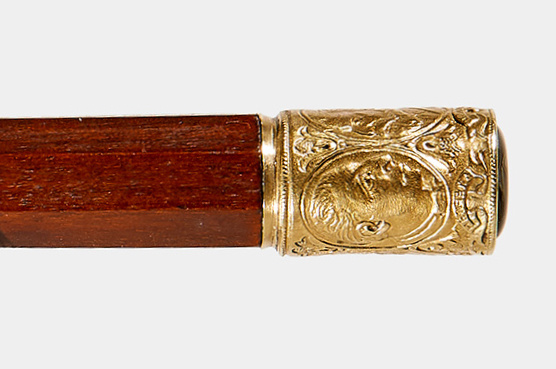 a) Bernard Ouchard
b) Henryk Kaston
c) Eugene Sartory
d) Gianni Versace
Correct answer: b) An American violin bow by Henryk Kaston
Once you've seen one, you won't forget this maker: Kaston's distinctive bows are usually inspired by Tourte or outright Tourte fakes. His copies incorporate colorful opals instead of traditional pearl and they often feature finely carved low-relief cameos in gold, unfaceted buttons. Kaston himself was a colorful character; he trained as a jeweler but his greater pleasure was making fakes of old French bow makers and passing them off as the original. In his life, as well as his work, he was prone to exaggeration if not outright fiction. He once told me he emigrated to the US on the same boat with his friends Albert Einstein and Salvador Dali. Some quick Googling reassured me this couldn't possibly be true!
---
Question 6: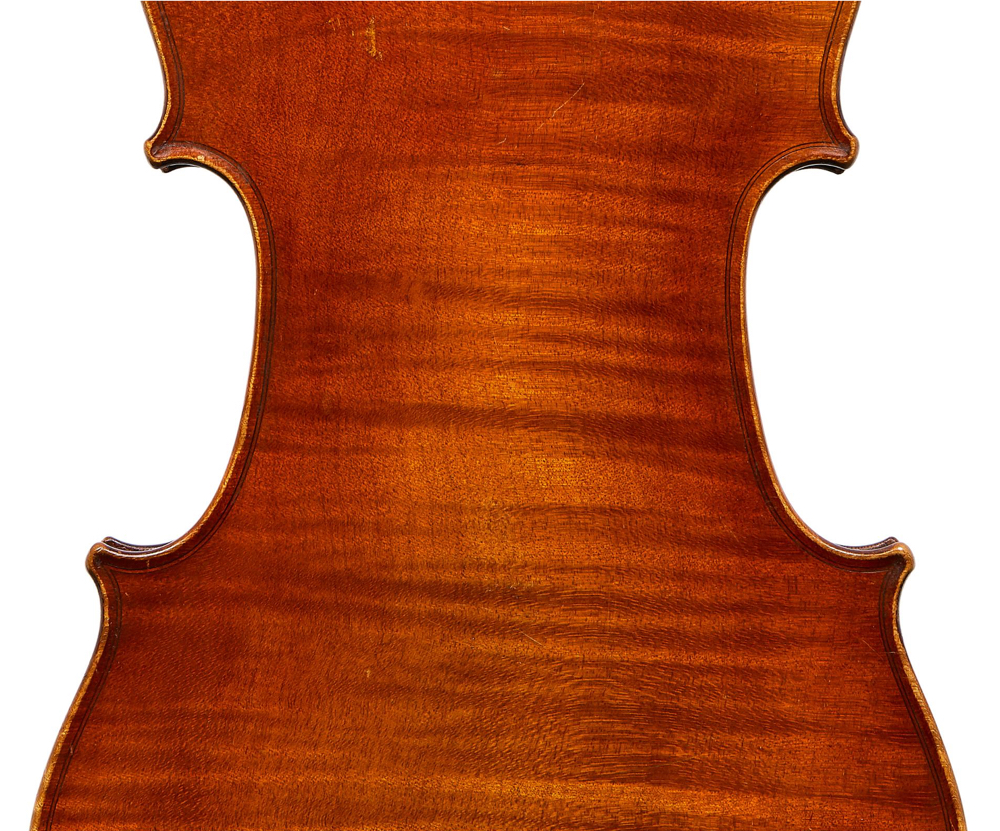 a) Jan Kulik
b) Justin Derazey
c) Pierre Silvestre
d) Nicolas Vuillaume
Correct answer: d)  A French violin by Nicolas Vuillaume, Mirecourt, c. 1845
We have three Nicolas Vuillaume violins of various qualities in our February sale. Younger brother to the more famous Jean Baptiste, Nicolas Vuillaume produced instruments of different levels in his Mirecourt workshop. Lots 125 and 126 are of his 'Stentor' model which we refer to as 'from the workshop of Nicolas Vuillaume'. Lot 127 (pictured here) is of a higher quality which we call 'by Nicolas Vuillaume'. The distinction between the various levels of his production can be subjective but we feel it's appropriate that the Stentor and the St Cecile decorated instruments are referred to as 'workshop' instruments. In reality, under the 19th-century French system of making just about all instruments are the production of a workshop, but it seems correct that the better examples are considered 'by' the head of the workshop.
---
Question 7: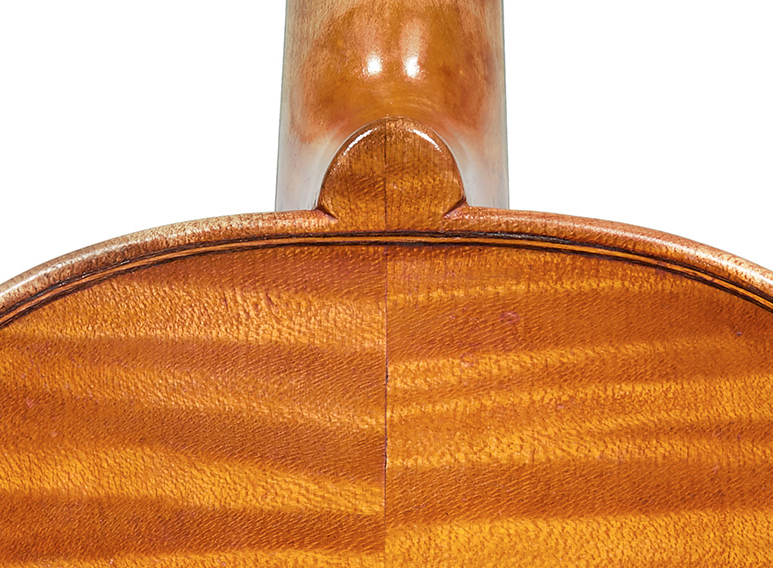 a) Antonio Pivetta
b) Stefano Scarampella
c) Antonio Pelizon
d) Giuseppe Pellacani
Correct answer: b) A fine Italian violin by Stefano Scarampella, Mantua, 1900
This Scarampella violin dating from 1900 is both an exceptional specimen and excellently preserved. The slightly pointed button, set off-center to the joint with its pronounced asymmetrical notches, is typical of this maker. The strongly dyed purfling set in an imprecise channel shows the spontaneity and strength of character which make Scarampella's work so attractive and desired.
---
Question 8: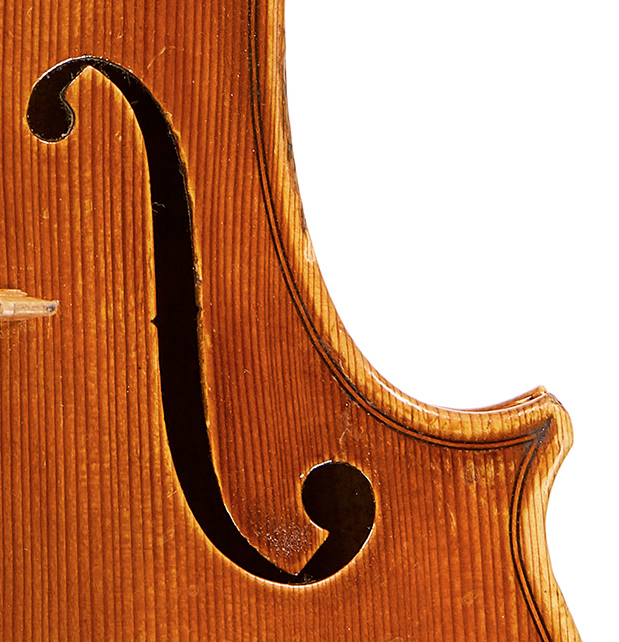 a) Ettore Soffritti
b) Giuseppe Fiorini
c) Simone Fernando Sacconi
d) Giovanni Battista Morassi
Correct answer: d) A good Italian violin by Giovanni Battista Morassi, Cremona, 1963
An early example of the influential late-20th-century Cremonese master, this 1963 Morassi violin seems to belong more to the first half of the last century than to the second. The lines of the soundholes are smooth and fluid, the edges and corners are precise yet free, and the purfling is crisp. But perhaps most significantly the varnish is warm, full of captivating color and has none of the glossy hardness which can make 'modern' instruments feel cold. Morassi passed away just over a year ago and is already acknowledged as one of the very top makers of his generation.
---
Question 9: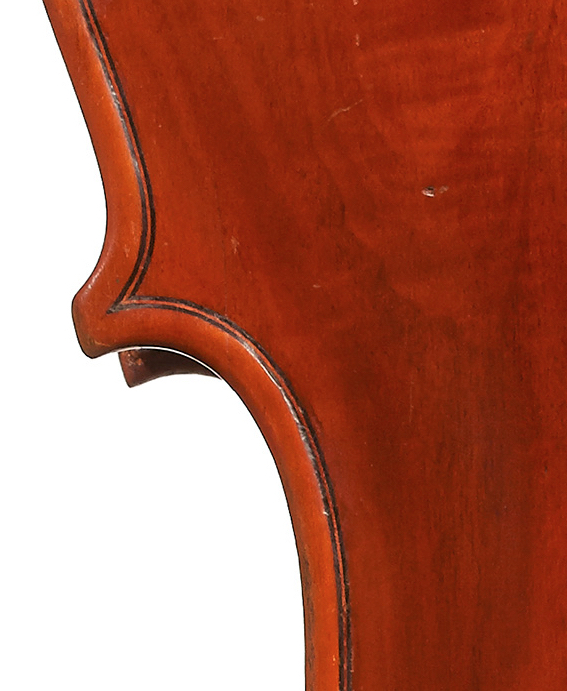 a) Giovanni Antonio Marchi
b) Luigi Mozzani
c) Orfeo Carletti
d) Luigi Soffritti
Correct answer: b) A good Italian cello by Luigi Mozzani, Pieve di Cento, 1921
This was somewhat of a trick question but it was intended to highlight some of the persistent traits of Emilia Romagna making. From Marchi to the Carletti family, there is something refreshingly cohesive and distinctive about the instruments from this school of making. This 1921 Luigi Mozzani cello has thick red varnish with a gentle craquel. The slab-cut poplar used for the back and ribs was probably a locally available woodstock, but is very attractive and distinctive with a small curl and pronounced annual rings.
---
Question 10: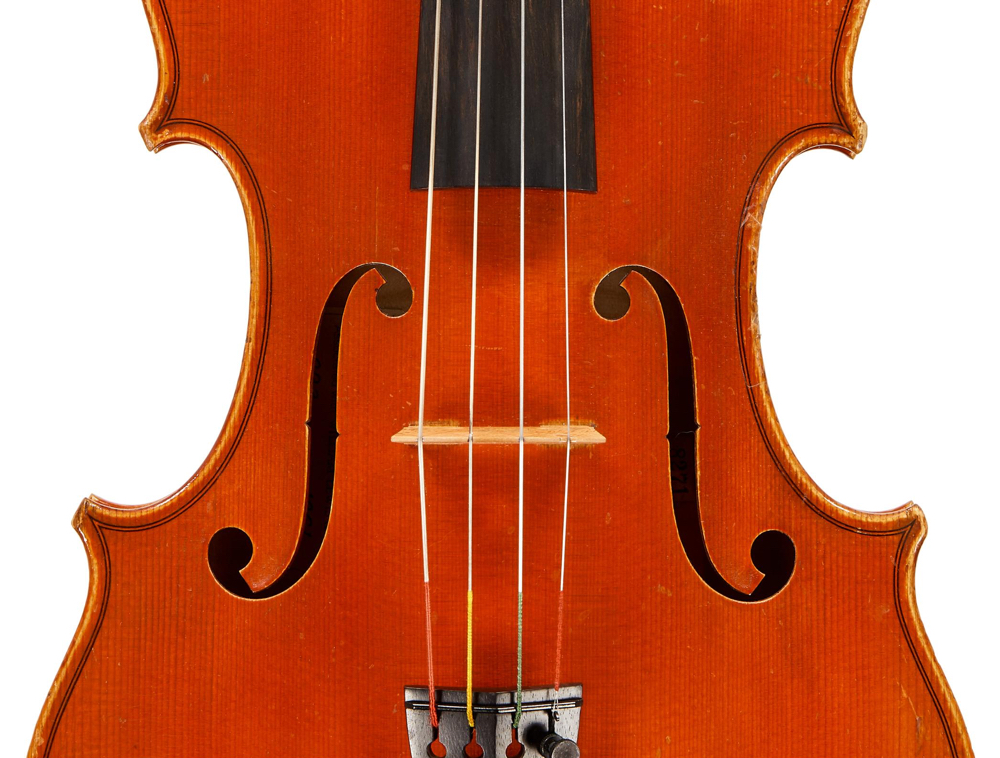 a) Pierre Joseph Hel
b) Carl Becker & Son
c) Albert Caressa
d) Emanuel Whitmarsh
Correct answer: b) A good American viola by Carl G. & Carl F. Becker, Chicago, 1961
After William Moennig & Son, the Becker firm in Chicago is the longest-running violin firm in American history. Carl G. Becker and his son Carl F. produced an extraordinary number of instruments at a consistently high level of quality. Their work is careful and precise and yet they have a reputation as exceptional musicians' tools. This 1961 viola shows the deceptive simplicity of the Becker formula: a straightforward Stradivari model with flat arching and carefully cut soundholes and edges. This could be mistaken for late-19th-century European craftsmanship, but American luthiers can be proud to consider this father–son duo among their most important makers.
---
Question 11: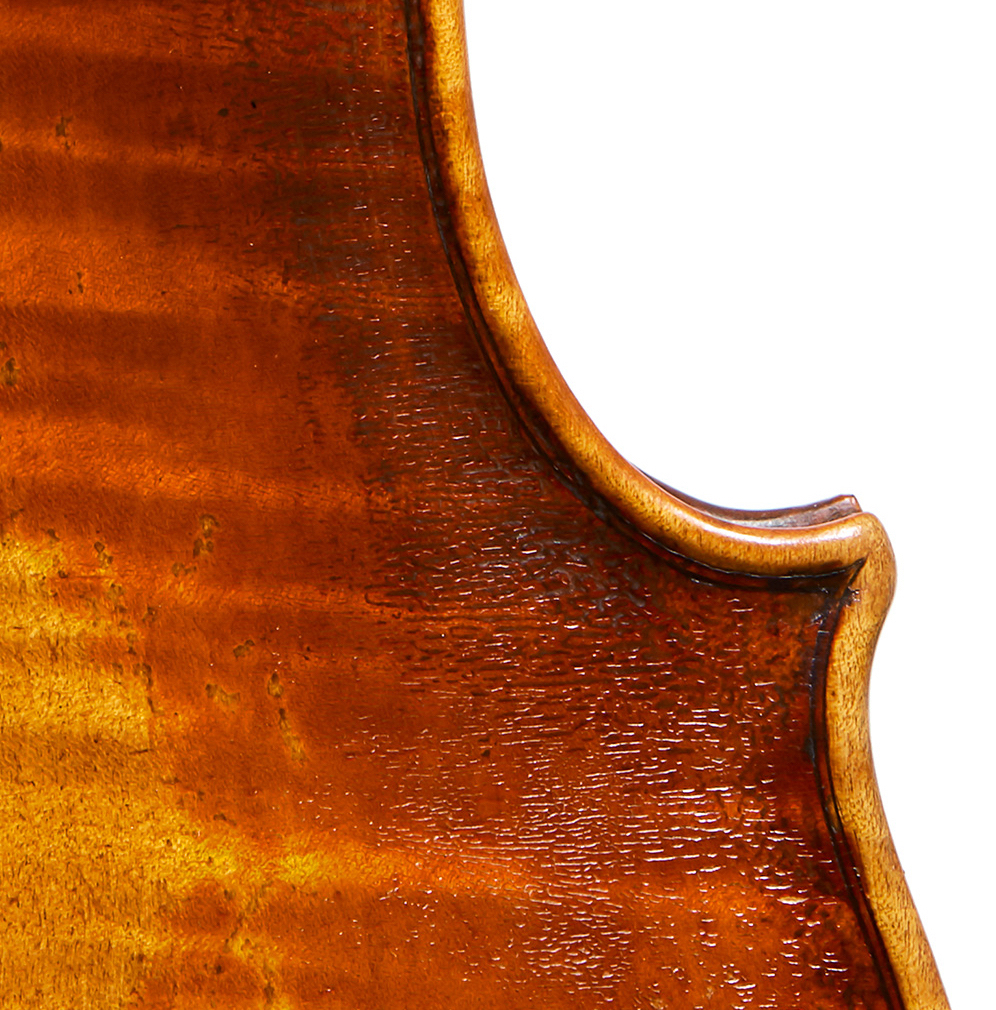 a) Dom Nicolo Amati
b) Francesco Goffriller
c) Matthias Albani
d) Andrea Guarneri
Correct answer: c) A fine Tyrolean violin by Matthias Albani, Bolsano, c. 1705
The strongly craqueled red-brown varnish could indicate any number of early 18th-century Venetian makers, but this violin comes from slightly more to the north. Ironically many of Venice's greatest makers came from northern parts: Bolzen, Fussen, Bressanone and so on.
Browse the full February New York auction catalog.