Tarisio London's buildout has commenced
Our London office recently moved to the corner of Wigmore and Wimpole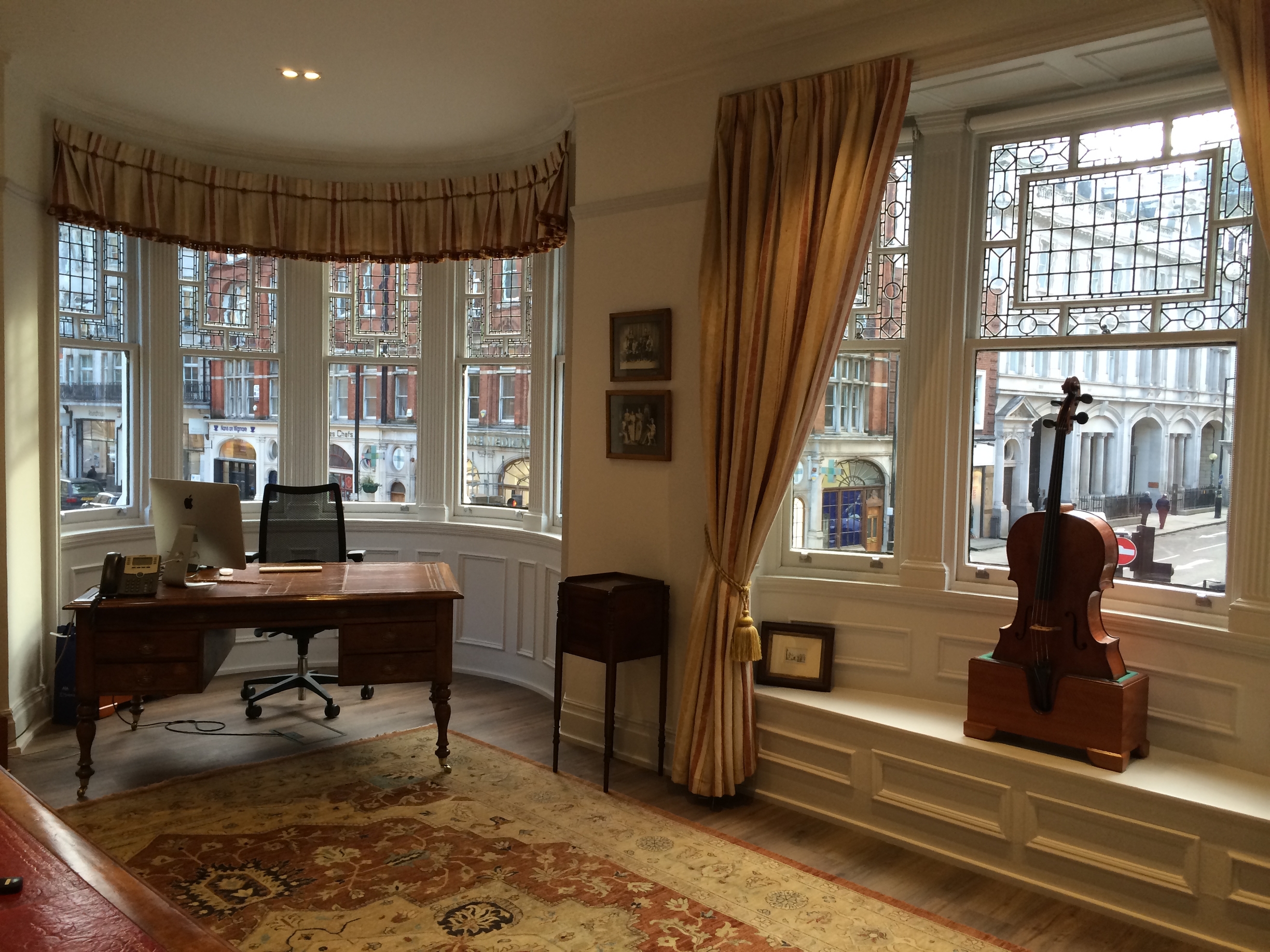 Street, a few doors down from the Wigmore Hall. We are currently occupying the first floor of the building while we are doing extensive building work to the ground floor and lower ground.
When the full space opens in Spring 2015, we will have an open, versatile gallery space for events and exhibitions as well as trial rooms, an extensive walk-in vault, photography and shipping rooms, as well as client areas and office space.
Wigmore Street History
Before Wigmore Street was renowned for its music, it was one of the major London shopping streets dating back to the 18th century. The impressive Edwardian-Baroque building opposite our new office was the 'Debenham and Freebody' department store. Shopping and music further aligned when Debenhams bought at auction the 'Bechstein Hall' – a gallery and recital space for the German piano maker. The building was shortly after reinstated as a recital hall in 1917 when it became the renowned Wigmore Hall.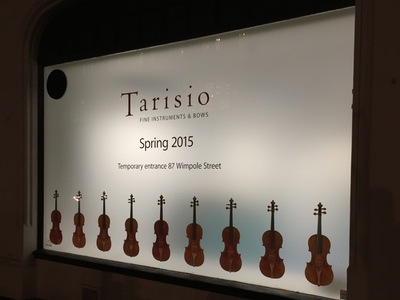 Follow the Buildout
We will be following the building work developments of the ground and lower ground floors our Facebook and Twitter pages with weekly photo updates.
Complimentary Evaluations

BRETAGNE

October 2018 London

Fine Instruments & Bows

November 2018 New York

Fine Instruments & Bows
Sign up to our newsletter