SAKURA Cello Quintet 'Five of Five' Premiere
SAKURA cello quintet, winners of the 2016 Tarisio Trust Young Artists Grants, have just premiered the first new work from their winning project 'Five of Five' at the Sedona Performing Arts Center.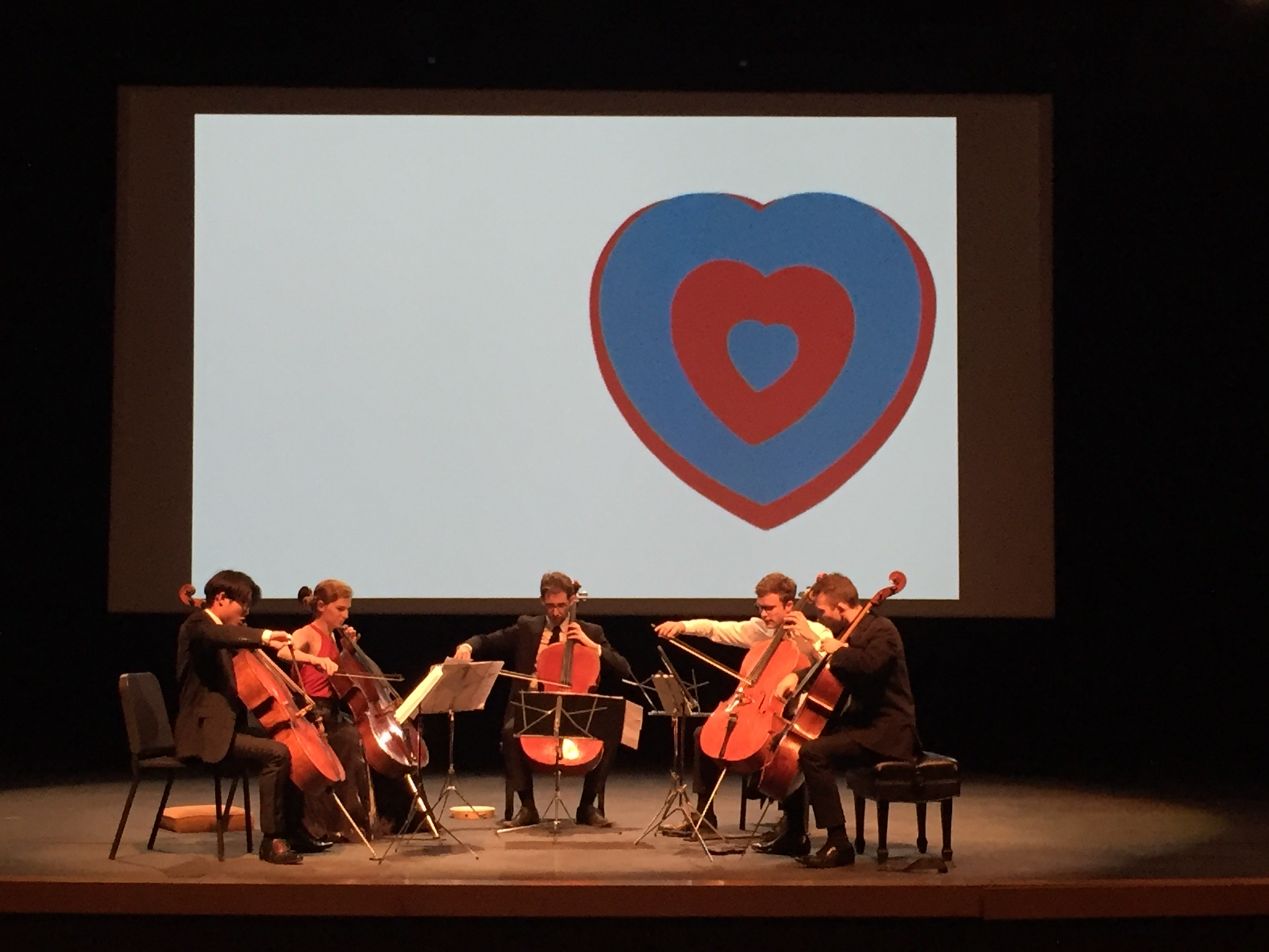 ---
Through 'Five of Five', SAKURA is commissioning five young American composers to write new works to develop the limited repertoire for cello quintet.
Sarah Rommel, Peter Myers, Yoshika Masuda, Michael Kaufman and Rainer Crosett performed 'Fluttering Hearts' by LA-based composer Brett Banducci, whose works have been premiered at Brooklyn's MATA Festival Interval New Music Series, the Aspen Music Festival, and the Los Angeles-based Hear Now Festival amongst many others.
Here is a clip from their pre-concert rehearsal:
---
SAKURA have been hailed as "brilliant…superb" by Mark Swed in the Los Angeles Times. Earlier this year they performed at the Piatigorsky International Cello Festival, who we partnered with to produced our digital exhibition exploring the cellos of the festival. SAKURA's remaining four premières will take place in 2017.