London • March 2017 • Results
Many thanks to all consignors and bidders for a very successful auction!
£2,219,678  Total
319 bidders
84% sold
Our March London auction was one of the most active we can remember in a long time. The quality of lots on offer brought many bidders from Europe, America and Asia, and the results reflect a willingness in the market to push prices to the upper limits of the estimate range and beyond.
Of particular interest was the violin by G. B. Guadagnini which sold for £810,000 ($1,100,000) from a pre-sale estimate of £400,000-600,000. Bows also performed well with many lots exceeding their high estimates, including a fine Dominique Peccatte violin bow which sold for £72,000 ($90,000) from estimate of £40,000-60,000. The percent sold was 84% and the total number of bids was 1,519.
– Jason Price, Founder, Expert and Director
Top 5 lots by value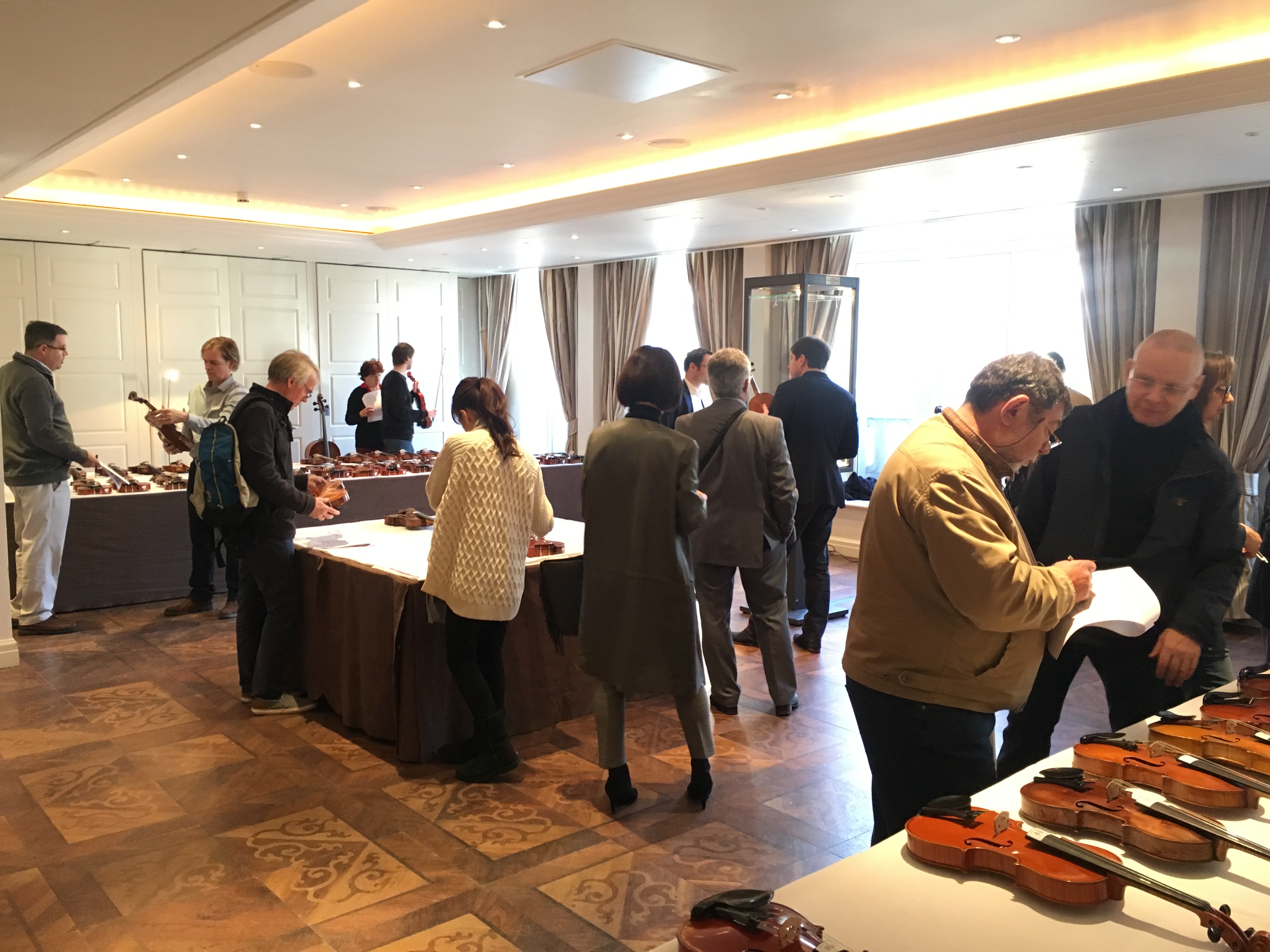 Lot 189 Giovanni Battista Guadagnini £810,000
Lot 188 Giovanni Battista Grancino £163,200
Lot 187 Jean-Baptiste Vuillaume £143,000
Lot 114 Dominique Peccatte £72,000
Lot 184 Ferdinand Gagliano £66,000

Top 5 lots by number of bids
Lot 51 Louis Morizot frères, 31 bids
Lot 50 Knopf workshop, 29 bids
Lot 46 August Nürnberger-Suess, 26 bids
Lot 136 Aldo Zani, 26 bids
Lot 55 Charles Louis Bazin, 26 bids
32 world records set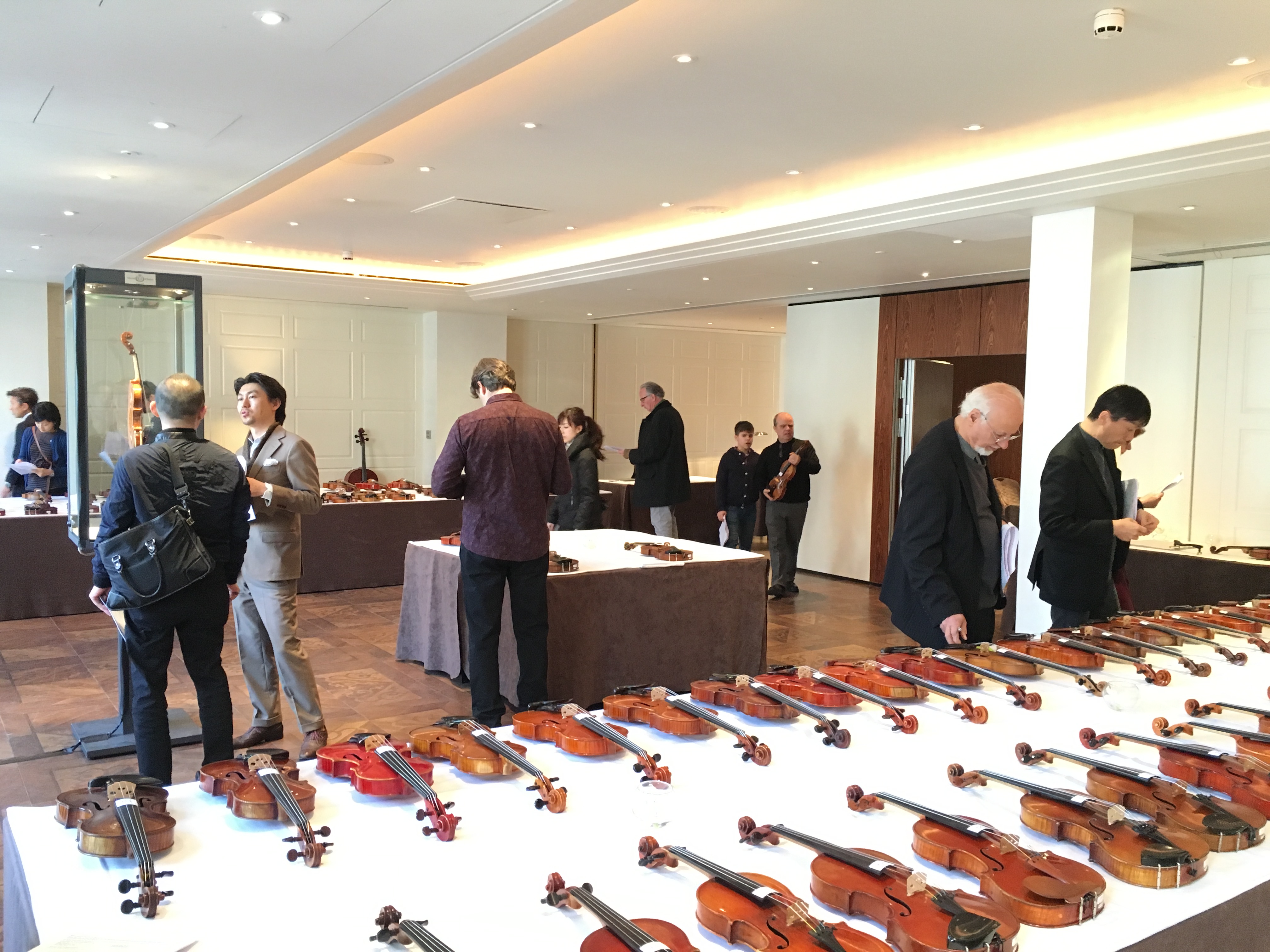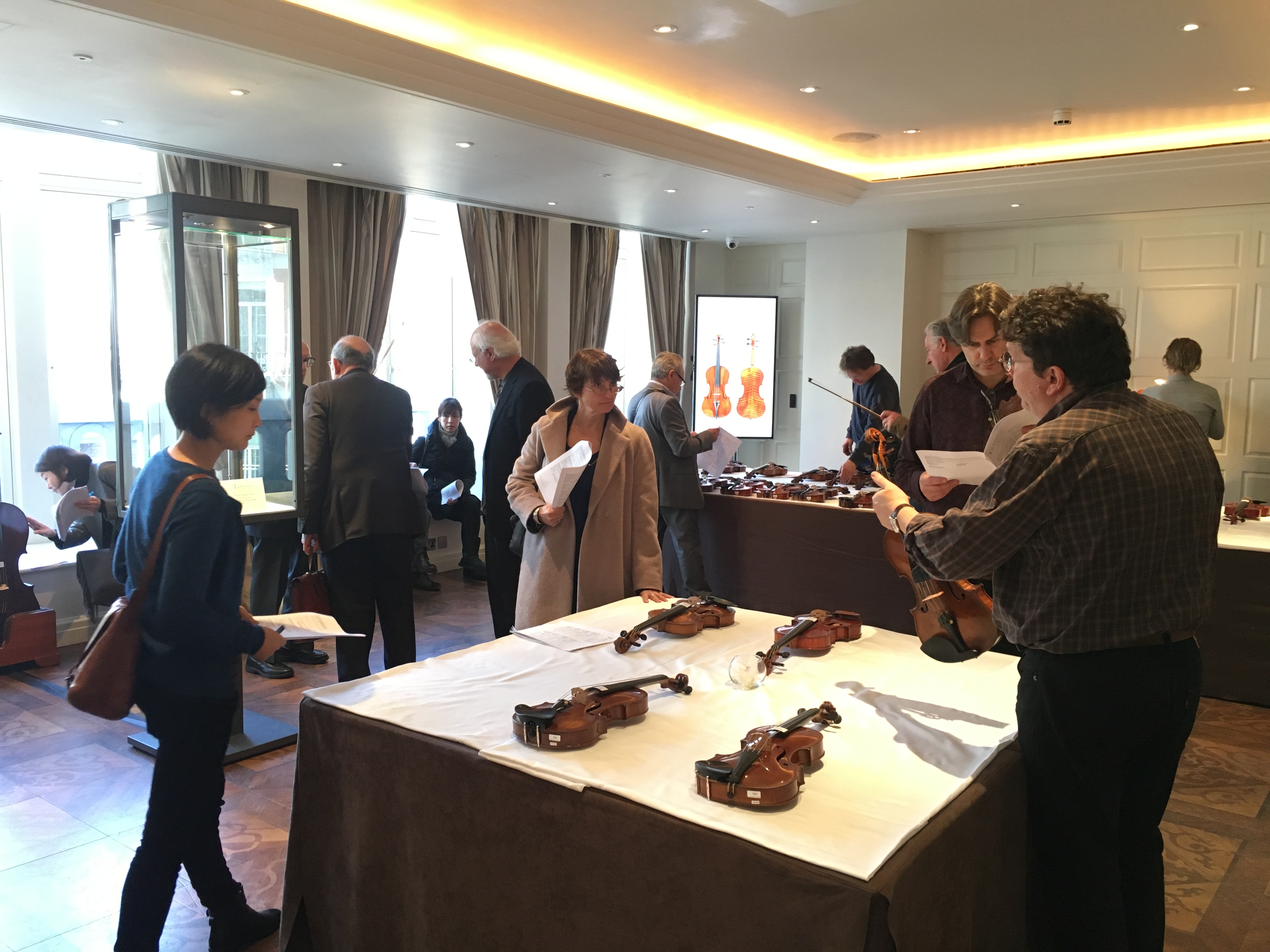 Complimentary Evaluations

GRENOBLE

Complimentary Evaluations

LYON

Complimentary Evaluations

CLERMONT
Sign up to our newsletter