New Venue for London Public Viewings
Tarisio London Public Viewings will be in
Burlington House
from October 2017 onwards!
Burlington House is located in the iconic courtyard of the Royal Academy of Art, just a few minutes' walk away from the Westbury Hotel. The light-filled spacious rooms of this historic building give us a great opportunity to expand our viewings and trial spaces.
We look forward to seeing you there for our October 2017 London Auction.
Burlington House
Royal Society of Chemistry
Mayfair, London W1J 0BA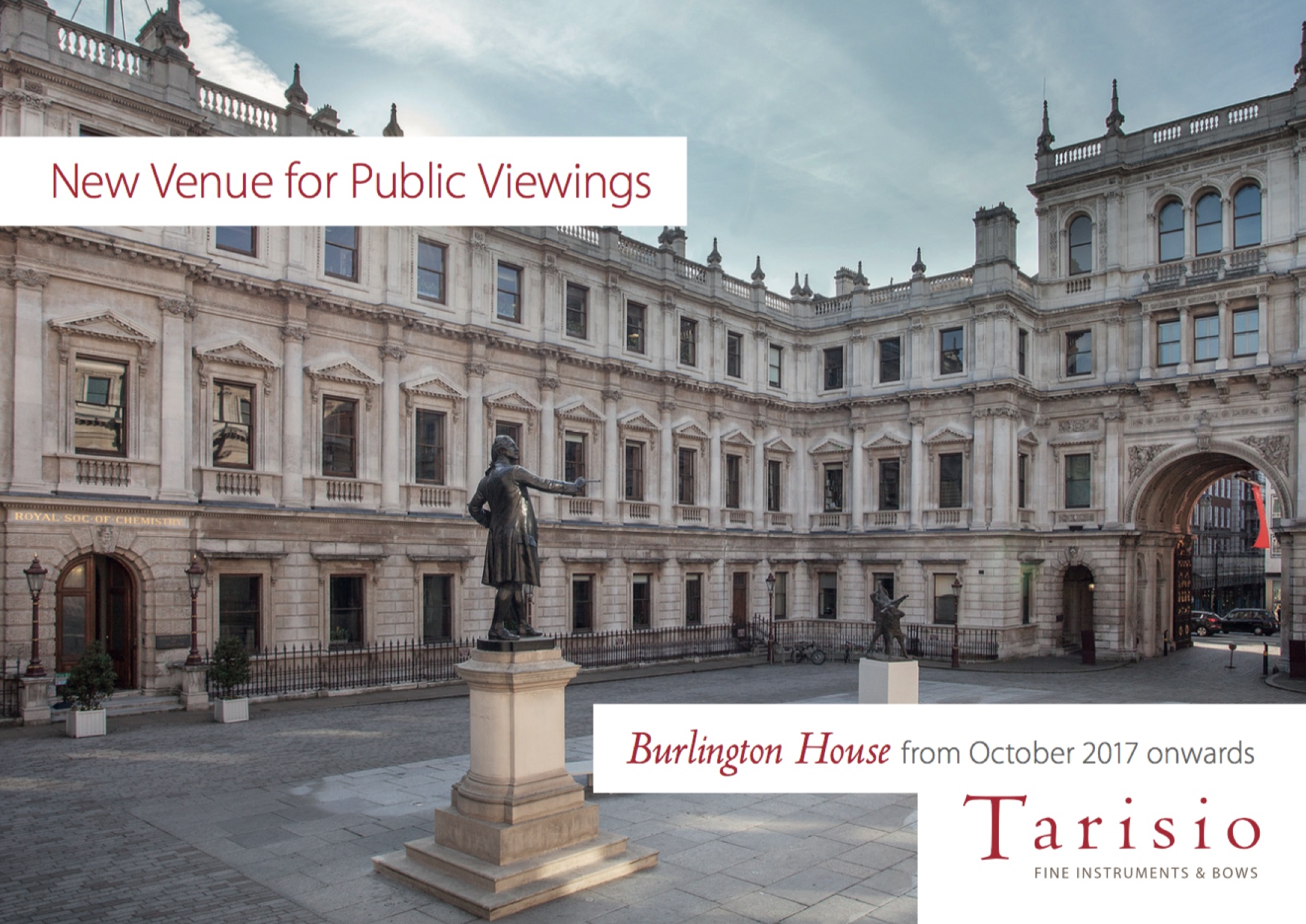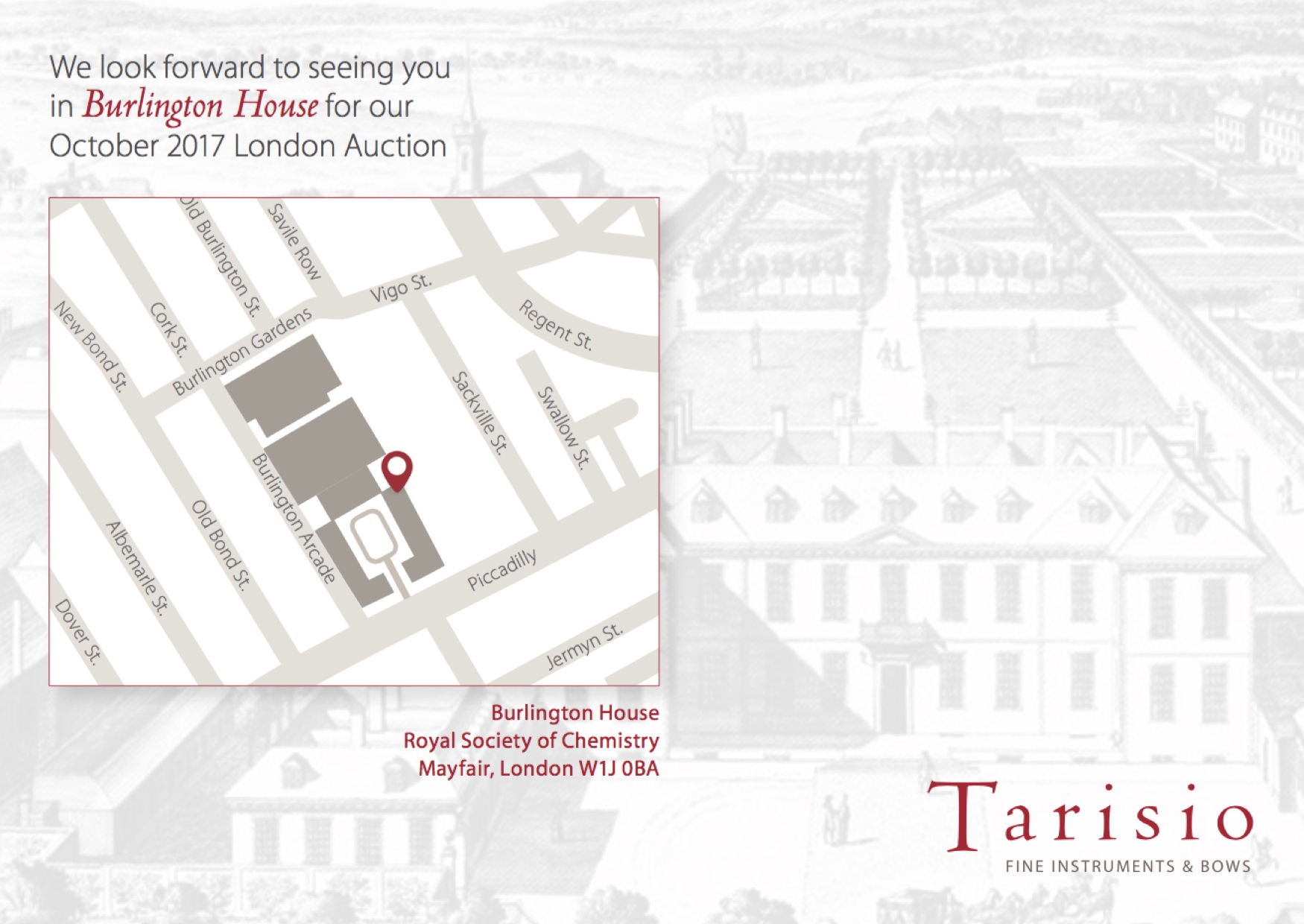 June 2018 London

Fine Instruments & Bows

June 2018 London

Public Viewings

Tarisio New York CLOSED

4th of July
Sign up to our newsletter