Carlo Annibale Tononi
---
Violin maker
(1675 – 1730)

Born in Bologna, Carlo Tononi studied violin making with his father Giovanni and worked in his home town, inheriting the family workshop after Giovanni's death in 1713. He moved to Venice in 1717, the same year that Pietro Guarneri arrived there from ...Read More Cremona, and the two worked alongside one another in Matteo Sellas' shop. While the ideas of Guarneri are a frequent presence, Tononi's work shows a considerable range of influences and models, including high-arched copies prevalent at the time, and Cremonese-inspired models with stunning workmanship and beautiful varnish. Read Less
---
Price History
- The auction record for this maker is $362,586 in Oct 2010, for a violin.
- 25 auction price results.
View all auction prices for Carlo Annibale Tononi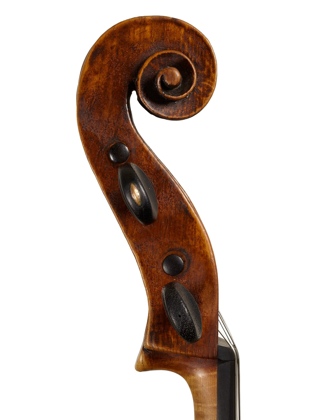 Who was who in the Tononi family? Roberto Regazzi shares the latest research
More related
Carteggio features
Sign up to receive Carteggio features directly
Subscribe to the Cozio Archive
Essential reference for the string world – over 30,000 instruments and bows with photos, provenance, prices and expert commentary.
SUBSCRIBE